Barack Obama's Former Press Secretary in Line For Top PR Job at Apple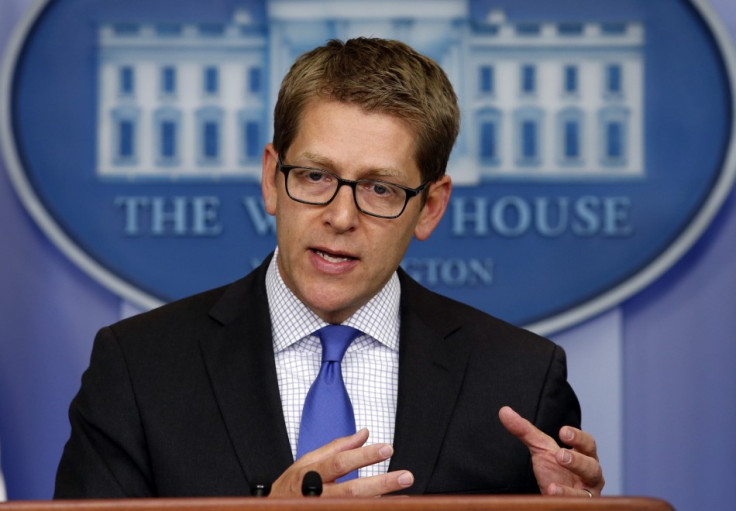 A report suggests Brack Obama's former press secretary could be in line to become Apple's new PR chief.
Jay Carney is among those being considered for the role of Apple's PR chief, a position which became available when Katie Cotton resigned earlier this year.
Cotton had held the role of Apple's PR chief and VP of Corporate Communications since Steve Jobs' return to the company in the late 1990s.
A report from Re/Code suggests Carney's name is being "bandied about" for the role, though he is also linked to a similar position at Uber.
According to reports at the time of Cotton's departure, Apple was seeking an external candidate to lead the communications team, hoping to find a friendlier face to head up its relationship with the press, one which is seen as somewhat cool at the moment.
However if Carney's time at the White House is anything to go by, this may not be a good fit.
"I don't know"
Carney served as the White House Press Secretary from January 2011 to May 2014 when he retired citing strain on bios family life.
Carney's time in charge of press relations was marked by what White House correspondents claimed was a lack of access to the Obama administration with Carney using the response "I don't know" more than 1,900 times when asked a question while dodging almost 9,500 questions over the course of his tenure.
The correspondents, getting increasingly frustrated at what they saw as a lack of access, wrote a letter to Carney asking for more open dialogue and when that didn't work they confronted the press secretary during a routine press conference.
With Cotton finishing her final day at Apple at the end of May, and high profile launches like the iPhone 6 and iWatch said to be just around the corner, Apple will want to get someone in place as soon as possible.
© Copyright IBTimes 2023. All rights reserved.