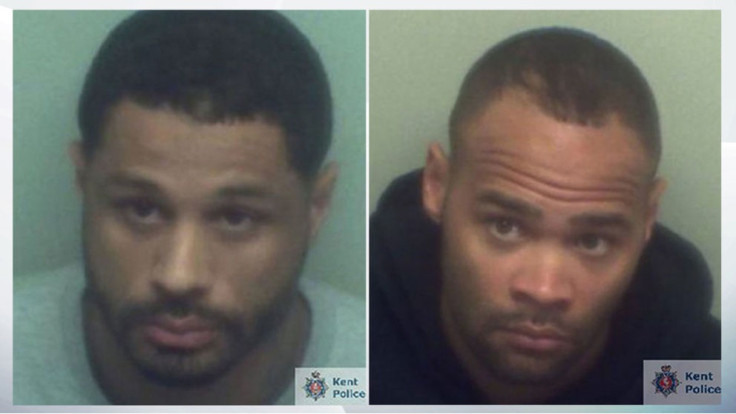 Two "barbaric" burglars subjected a Kent couple in their sixties to an horrific assault in their own home as they robbed them of thousands of pounds.
Kacey Adams, 34, and Daniel Wallace, 33, fled with £50,000 after forcing their way into a bungalow in Halstead, Kent, in April 2016, where they tortured and threatened husband and wife Janis and John Buswell.
Adams and Wallace tied up the couple and tortured them for two hours until they gave up the codes of their safes.
They threatened to chop off Mr Buswell's ears and cut off his wife's fingers if they did not hand over the cash, Chelmsford Crown Court heard.
The defendants then threatened the grandfather with a knife, and ordered him to lead them to a bathroom safe which contained between £3,000 and £5,000. When Mr Buswell, 66, told them there was no more money in the house, Adams and Wallace poured a kettle of boiling water over his 64-year-old wife.
With his wife "screaming in terrible pain," Mr Buswell, led the attackers to a second safe, hidden under the floor, which contained around £40,000.
Prosecutor Tracy Ayling QC told the court: "They said they knew he changed £50 notes in the local pub," she said. "They said they knew where members of the family lived and said 'we're going to get your grandchildren'."
After raiding the second safe of the cash and jewellery the thieves fled. Mr Buswell managed to untie himself and raised the alarm.
Post-traumatic stress disorder
The couple, who were anticipating the birth of their great-grandchild, were deeply affected by the ordeal, the court was told.
Mrs Buswell suffered burns to a fifth of her body and was placed in an induced coma. She has been diagnosed as suffering post-traumatic stress disorder.
Adams and Wallace fled to Dubai but were arrested as they flew back a month later with more than £18,000 of luxury goods in their luggage.
A third suspect has not been caught while a fourth man, named as Drew Morris, 27, admitted to being the driver of the getaway car. He claimed, however, that he did not enter the house and was not aware of what was happening inside.
Adams and Wallace both admitted aggravated burglary and causing grievous bodily harm with intent. They will appear in court on Monday (3 April) for sentencing, Sky News reports.