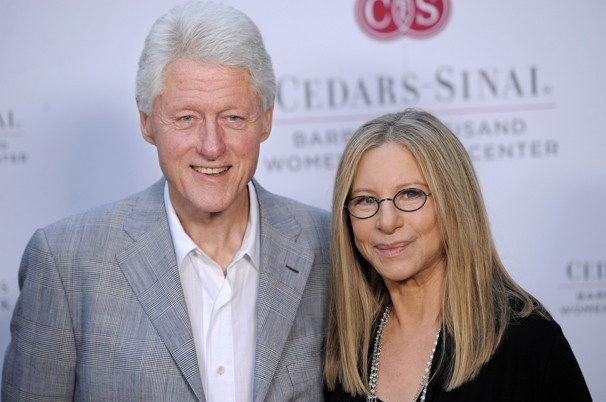 Barbra Streisand has reignited rumours that she has a soft spot for Bill Clinton after she reportedly snubbed her own husband for the former US president.
The 70-year-old star is said to have upset her other half, actor James Brolin, by giving Clinton star billing alongside her own name on the invitations for a charity event.
The event, held at Streisand's oceanfront Malibu ranch, was organised to raise funds for the Barbra Streisand Women's Heart Center at Cedars-Sinai Medical Center in Los Angeles.
In an elegant white tent, Streisand sang and Clinton, 65, addressed the Hollywood dinner guests who had gathered to raise funds for women's heart health.
During the intimate dinner, Streisand dedicated the Oscar- and Grammy-winning song Evergreen to Clinton. In 1992 he told her it was his favourite of her songs and she sang it as his inauguration in 1993.
The veteran diva was later reportedly banned from the White House by Clinton's jealous wife Hilary, who believed that she was "making a play" for her husband.