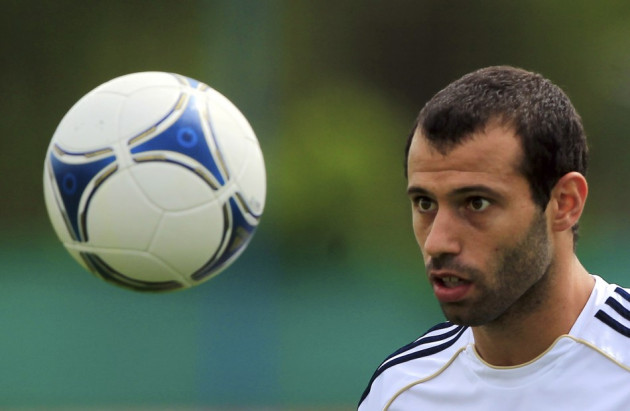 Barcelona midfielder Javier Mascherano has admitted that he is prepared to leave the club if he is deemed surplus to requirements under new manager Gerardo Martino.
The former Liverpool midfielder has revealed that he has received enquiries for his services from clubs but there has yet to be an official offer made to Barcelona.
Mascherano joined Barcelona from Liverpool in the summer of 2010 for €24m but has failed to make a significant impact after being used primarily as a centre-back rather than in his preferred midfield role.
The 29 year old is prepared to fight for his place in the side but admits that if Barcelona decide that he is not in their long term plans then he will leave in an instant.
"You never know," Mascherano told El Pais when asked if he was prepared to leave the Spanish champions. "In football, you have to be prepared for anything. There were calls from somewhere else, but no offers.
"There are always doubts. You are at Barcelona and you have to fight for your place. The question is whether you now fight in the same circumstances, as I have have always had to win my starting place throughout my career. It's as it should be.
"If Barca tell me they don't need me, I will be off within a minute."
Barcelona have been linked with a move for Liverpool defender Daniel Agger as Martino looks to find a new centre-back, with Carles Puyol coming towards the end of his hugely successful career.
Reds boss Brendan Rodgers is hoping that Agger will turn down the advances of Barcelona but should they sign a new defender then it is likely that Mascherano would consider leaving the club.
The Argentina international has a wealth of experience playing in the Champions League and would likely garner plenty of interest from numerous big clubs in Europe if he made it clear he was ready to leave the Camp Nou.