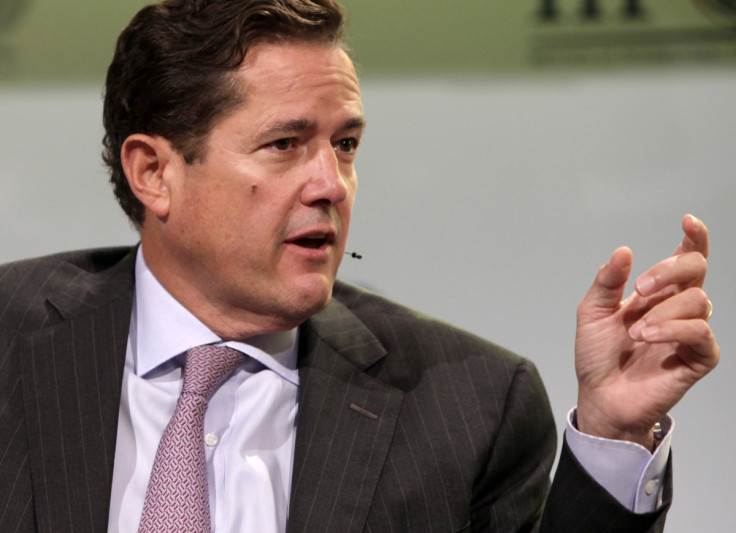 Barclays boss Jes Staley rounded off a week to forget by being fooled into an embarrassing email exchange with a prankster pretending to be the bank's chairman.
Chief executive Staley survived an annual meeting earlier in the week where he was heavily criticised for attempting to unmask a whistleblower. He was strongly supported by his chairman, John McFarlane.
A prankster send him an email using the account john.mcfarlane.barclays@gmail.com, under the heading: "The fool doth think he is wise", reported the Financial Times.
The impostor described small shareholder Michael Mason-Mahon who called for Staley to resign at Wednesday's (10 May) annual meeting, "as brusque as he is ill informed", assuring him they had headed off the matter, before adding "You owe me a large Scotch".
Staley, thinking he was in conversation with his chairman, replied to the email: "You came to my defence today with a courage not seen in many people. How do I thank you?"
"You have a sense of what is right, and you have a sense of theatre. You mix humour with grit. Thank you John. Never underestimate my recognition of your support. And my respect for your guile."
Nights in a foxhole
McFarlane is a colourful but tough-minded chairman, who has picked up the nickname Mack the Knife, for his habit of ousting his chief executives when not happy with their performance. He also has a fondness for playing guitar at company meetings.
Staley added in the email exchange: "And some day I want to see an ad lib guitar run. You have all the fearlessness of Clapton," referring to the legendary blues and rock guitarist Eric Clapton.
The last email, first reported in the Financial Times, included the following poem:
"Worry not of tomorrow's end
"Hurry not towards falling trees
"Ignore at once, the jesters dance
"Sigh, oh sigh, at the folly foiled
"Take down the mighty route of ills
"Lest not make a scratch in time
"Evenhanded wins fair stance.
"Broken wooden spoons we take
"Left, oh left, in such a state
"Over crests and furrowed field
"Wirey talons arching back
"Empty roosts the plagued aspise
"Revel in their bloodied eyes."
Staley just replied with: "Thanks for sharing the foxhole." What he did not seem to realise was that the poem is an acrostic – the first letter of each line in the poem spelled out a word, in this case "whistleblower."
Barclays declined to comment, but did not dispute the accuracy of the email exchange.