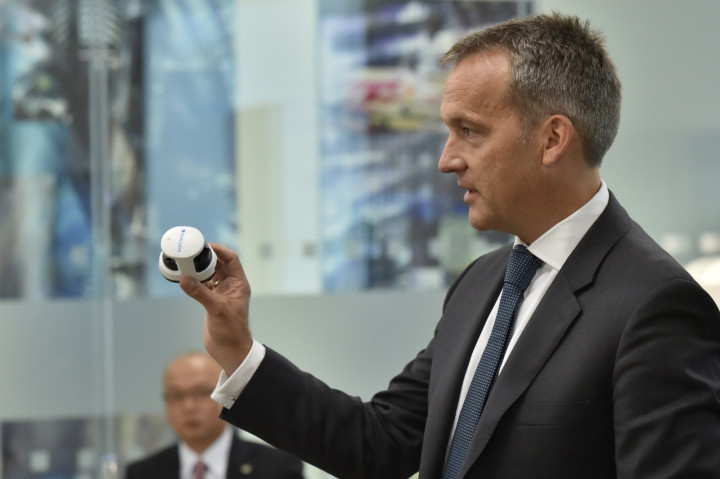 Barclays has teamed up with Japanese technology giant Hitachi to produce a biometric banking authentication device which scans the vein patterns in customers' finger tips - the VeinID.
The technology, a small box with an opening that attaches to the computer via USB, uses infra-red lights that scans the user's fingers and will allow them to access online accounts and make payments without the need for a PIN or password.
The firms said that it is more secure than 'normal' finger scanning technology because the vein patterns and blood flow are very hard to replicate, with a one in a million chance of coming across two people who have very similar patterns.
Barclays said that the biometric reader will be rolled out in 2015.
Ashock Vaswani, CEO of personal and corporate banking at Barclays, said that the company had placed a "significant investment" in beating cybercrime.
After making its enterprise debut, the technology will be made available to consumers in due course.
"Right now, the way this device is configured lends itself very well to corporate usage," said Vaswani.
"We've been working with our partners at Hitachi to see how this can be taken to the next level. Biometrics is the way to go in the future, there's no question about that. We're committed to that kind of platform."
He added however that there are a few obstacles to overcome before it is bought to the average consumer - at ATMs and tablets - such as user testing, but it will come eventually.
Koichi Nakai, president of services creation division, information & technology systems at Hitachi said: "In a world where cybercrime is on the rise, VeinID offers one of the industry's most advanced authentication technologies ensuring businesses and their customers can stay one step ahead of fraudsters."