The death toll of a head-on train crash in southern Italy which also left dozens of people injured has now reached 27. The crash took place between the towns of Corato and Andria in the Puglia region, on a single stretch of track.
The trains reportedly collided by an olive grove with pictures from the scene showing carriages destroyed by the impact.
Emergency services are attending the scene and rescue workers have been seen pulling passengers out of the debris.
Italian Prime Minister Matteo Renzi has attended the crash site saying that he would not stop until the cause was determined, adding that it was "a moment of tears".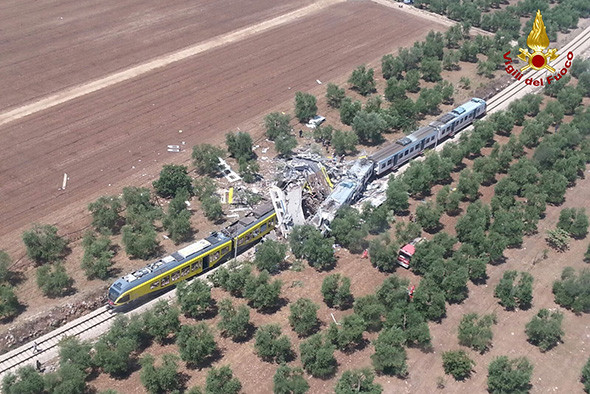 Several media outlets have reported that a small child was earlier pulled from the wreckage alive and airlifted to hospital by helicopter. It is unclear what led to the collision, which took place around 11.30am local time and in clear weather.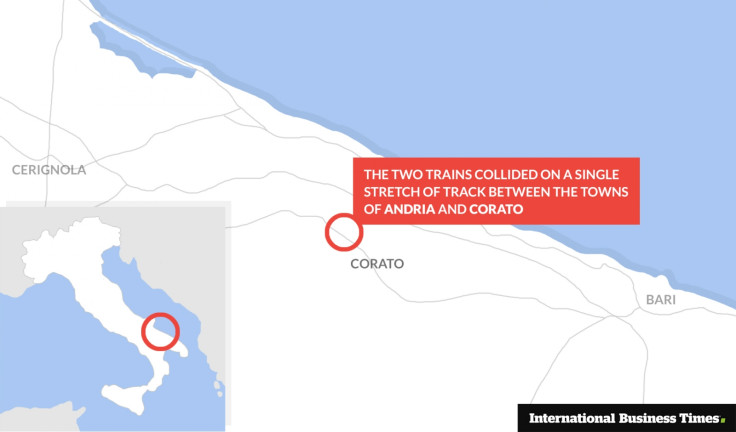 Italy's transport minister is understood to be heading to the scene of the crash. A local mayor, Massimo Mazzilli, shared several pictures of the damaged trains on his Facebook page, describing it as like a plane crash.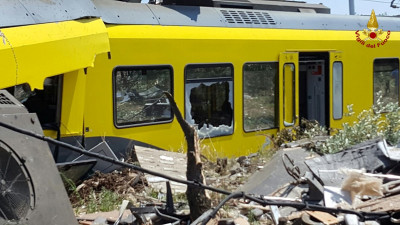 The Italian media reported that the first named victim was a 53-year-old policeman called Fulvio Schinzari, whose body was found by a policeman who had been helping the rescue services.