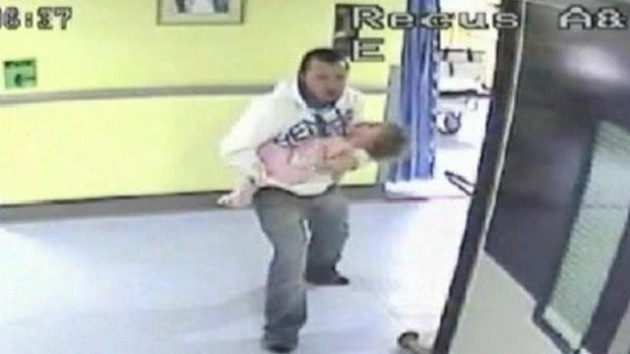 Barry McCarney has been jailed for 25 years for the murder of 15-month-old toddler Millie Martin in 2009.
The judge at Belfast Crown Court told McCartney, 33, that he was deeply manipulative and was devoid of social norms.
He killed the toddler at the Enniskillen home of Rachael Martion, Millie's mother. She was found innocent of allowing her daughter's death through wilful neglect last year.
McCarney took the child to the Royal Belfast Hospital for Sick Children unconscious. She had suffered a fatal head injury and had 21 rib fractures. She also had injuries from being sexually abused.
Mr Justice Ben Stephens said McCarney had carried out a "sadistic sexual assault" on Millie and that her head injury was a spontaneous response to the child crying out in pain.
The judge said Millie's death was not a result of a child trying an adults patience - he said she had been quietly lying in her cot when McCarney attacked her.
He was found guilty of her murder, grievous bodily harm with intent and sexual assault at Dungannon Crown Court last month. The jury took just three hours to find him guilty of all counts.
After the verdict, Mr Justice Stephens told him: "This despicable crime is almost beyond understanding.
"This jury has clearly understood and you, for your part, should understand this simple message - you are going to prison for a very long time."
McCarney had denied the charges and did not speak throughout the 10-week trial, even to testify.
His father, Kevin, said they would be appealing against the conviction.
Martion, who was in a relationship with McCarney when he killed her daughter, said the 25 year sentence was not long enough.
During the trial, the court heard how McCarney had abused Millie in the weeks before her death.
The judge said the family had been caused palpable anguish and, because McCarney has always maintained his innocence, did not even have the consolation of an explanation or signs of remorse.