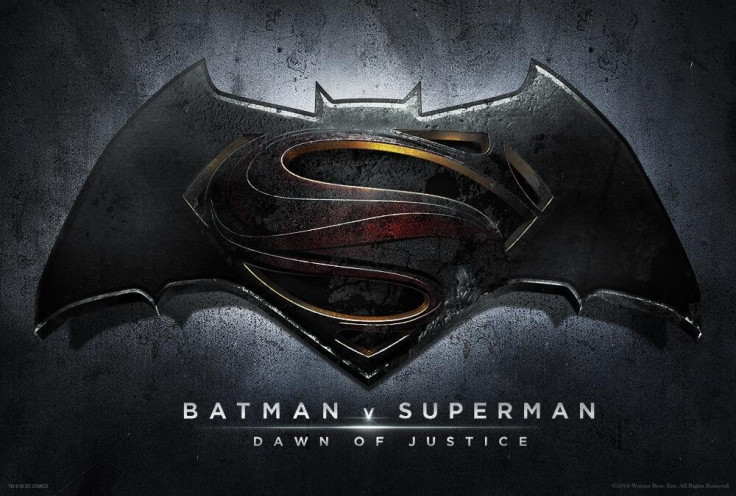 For fans who have been wondering how Batman v Superman will link to the subsequent Suicide Squad film, here's the latest plot rumour.
While earlier reports teased Batman's (Ben Affleck) involvement with The Joker's (played by Jared Leto) storyline in Suicide Squad, the latest rumours reveal another link between the two films involving Aquaman (Jason Momoa).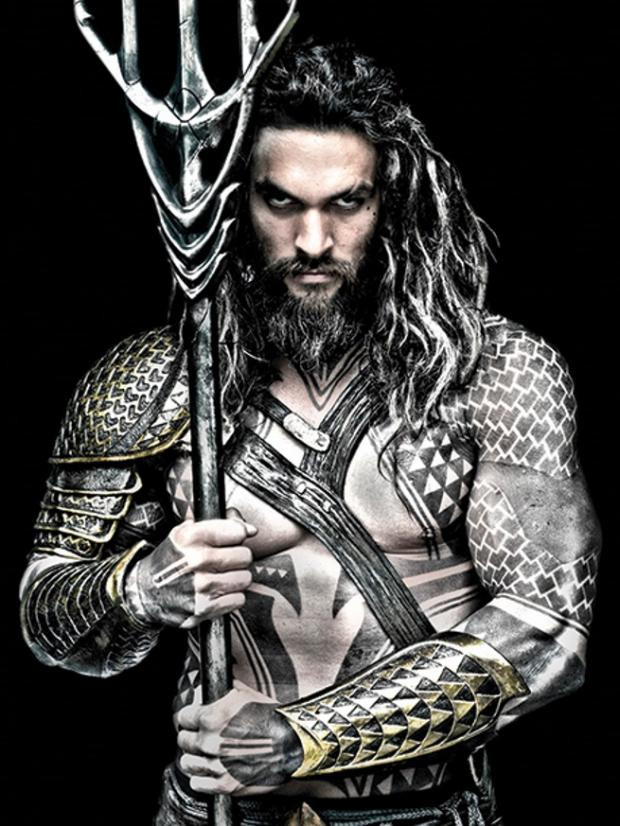 The new Suicide Squad scoop from Latino Review's scoopster, Umberto Gonzales, sets up some interesting stuff for future films and might give fans an idea of what to expect from Aquaman's role in Zack Snyder's Batman V Superman: Dawn of Justice, reports ComicBookMovie.
Reportedly, Suicide Squad chief Amanda Waller (played by Viola Davis) will be shown to have Aquaman's trident (the very one being grasped by Momoa in the above image) in her possession.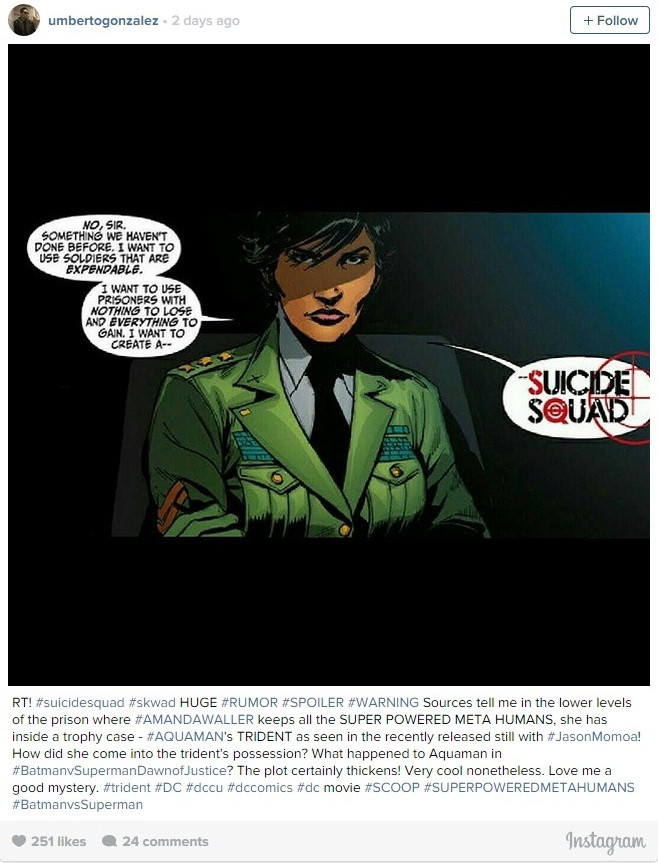 While the rumour doesn't explain much, it certainly raises intriguing questions about the events that will take place in Batman V Superman, which lead to Aquaman losing his precious trident.
How did Waller acquire Aquaman's trident and what else does she have in her trophy case?
Meanwhile, the Suicide Squad director posted an on-set picture teasing the popular Arkham Asylum where The Joker is rumoured to be imprisoned.
Set dec. Every detail matters #SuicideSquad pic.twitter.com/WA8fQgXFif

— David Ayer (@DavidAyerMovies) March 27, 2015
Rumour has it that the movie will kick off with Harley Quinn (played by Margot Robbie) attempting to rescue The Joker while he's being transferred from the Arkham Asylum.