Batman v Superman: Dawn of Justice is one year away from release and to mark the occasion, the makers have decided to reveal the first look of actor Jesse Eisenberg as Lex Luthor. (via Entertainment Weekly)
According to Snyder, fans can expect to see a Lex Luthor like none before. "He's not any of the Lexes that you've seen, that's for sure other than him being a captain of industry and one person to the world and another person to himself. And bald, of course. Our Lex is disarming and he's not fake. He says what he believes and he says what's on his mind. If you can unravel the string and decipher what he means, it's all there," he said.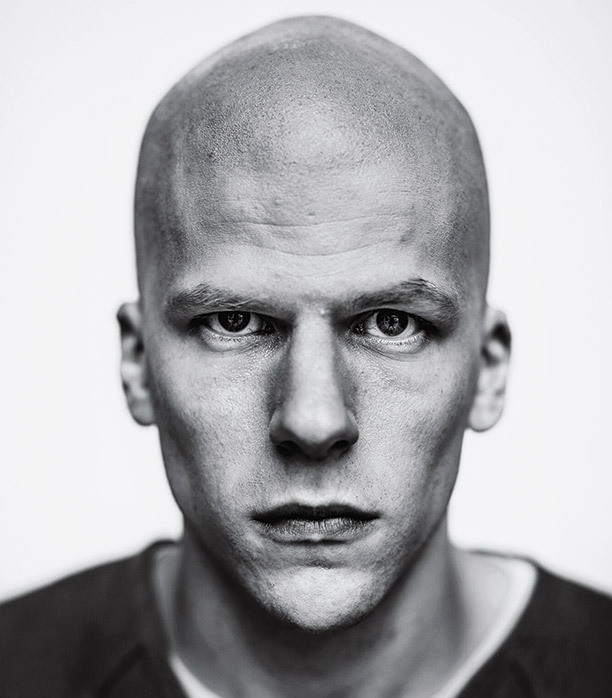 Also, Badass Digest reveals latest spoilers around the plot of the film. The website report sheds some light on how and why the fight between these two iconic superheroes ends up playing out on the big screen.
According to the site, "It is Superman who goes to Gotham and starts the confrontation... at the behest of Lex Luthor. And unlike The Dark Knight Returns [comic book], Superman comes out swinging, pulverizing the Batmobile with one punch. Why would Superman do Lex Luthor's bidding? What is Lex hoping to accomplish? That would be spoiling. But know that when the fight is over, Batman will be able to point to Superman and say, 'He started it'."
Meanwhile, fans eagerly awaiting the film's first trailer, are hoping that it will release during the upcoming WonderCon 2015 where Warner Bros. has a special presentation planned. The event is scheduled to take place on 4 April.