Many of the people who saw Batman v Superman: Dawn Of Justice were intrigued by the extra footage that the Ultimate Edition promised, regardless of whether they loved it or hated the film. Fans just want to see more of something they already liked, while those who didn't quite enjoy the divisive movie as much as they thought they would have are keen to see if the added minutes transform it into a new, much more coherent, beast.
Some are so desperate to see the extended film in fact, that back in March, they started a petition urging Warners and director Zack Snyder to show the R-rated cut in cinemas. Now, it seems like campaigners have got their wish, as it will be shown on some big screens in the US for just one night only.
According to Comic Book, the screenings will take place on Monday 27 June, roughly three weeks before the limited edition Blu-ray is released for purchase. Select cinemas are located in several cities across the country including Houston, Texas, Hollywood, California and New York City.
More information on screening locations and how to get tickets can be found here. Make sure if you go however, you stock yourself up with popcorn and a drink, as this version of the film will see you sitting in that fold-up seat for a whopping 182 minutes.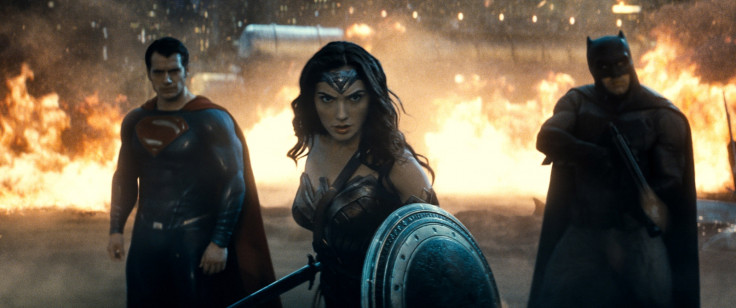 On top of all that, Warners have announced that Batman v Superman will mark the first home entertainment release for a major studio blockbuster to use a 4K Blu-ray disc. Cinematographer Larry Fong previously took to Twitter to announce the news earlier this week.
The 2-disc set is believed to pack in the theatrical cut of the film, as well as over two hours of bonuses. Among the highlights is a featurette about the upcoming Justice League films, a look at the making of Batman v Superman, and behind-the-scenes looks at Wonder Woman. There will also be a video showcasing how the new Batmobile came to be, a look at Bruce Wayne's underground lair, the Batcave and a featurette about Jesse Eisenberg's Lex Luthor.
Both the standard cut and ultimate edition of Batman v Superman: Dawn Of Justice will be available on DVD and Blu-ray on 19 July in the US. It will be released in the UK a little later on 1 August.
For more entertainment news follow A-List on Twitter @Alistinsider