Some of the latest details regarding the Batman v Superman: Dawn Of Justice plot and villain have surfaced online.
While it's quite clear that Lex Luthor (played by Jesse Eisenberg) will be the main antagonist of the film, recent reports suggest that the film will also feature the deadly Superman villain - Doomsday.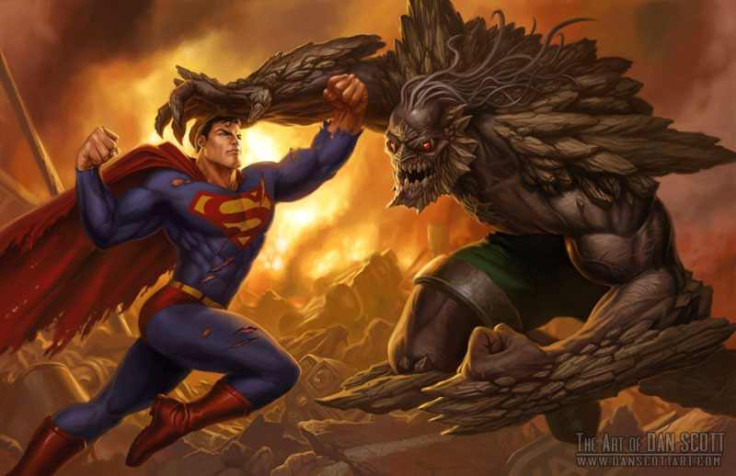 This latest update comes courtesy of scoopster Umberto Gonzalez aka El Mayimbe (the guy who quite accurately revealed the BvS first official trailer release date), who was on the Shanlian On Batman podcast to dish out the latest scoop he had on Batman v Superman.
According to him, Doomsday - who he says "looks incredible" - will be featured in the movie. "It's been out there, but it's official. We are going to see Doomsday," he said.
Gonzalez also shared another interesting bit about Batman v Superman, regarding the "Do you bleed" dialogue from the film's trailer (below). Gonzalez revealed that the line is actually part of a dream sequence in Dawn Of Justice.
Meanwhile, promotions for Batman v Superman will hopefully pick up pace with a second trailer launch at the upcoming San Diego Comic-Con in July.
Even though it's not confirmed, fans are expecting Warner Bros and DC Entertainment to release some more exciting stuff on the upcoming film.
Last year, the studio and director Zack Snyder treated the fans by unveiling a teaser of the film at the event. Maybe this time around, Snyder will reveal a second trailer featuring a glimpse of Wonder Woman, Cyborg and Aquaman? Wishful thinking, but you never know.
Batman v Superman: Dawn Of Justice is slated for release on 25 March 2016.