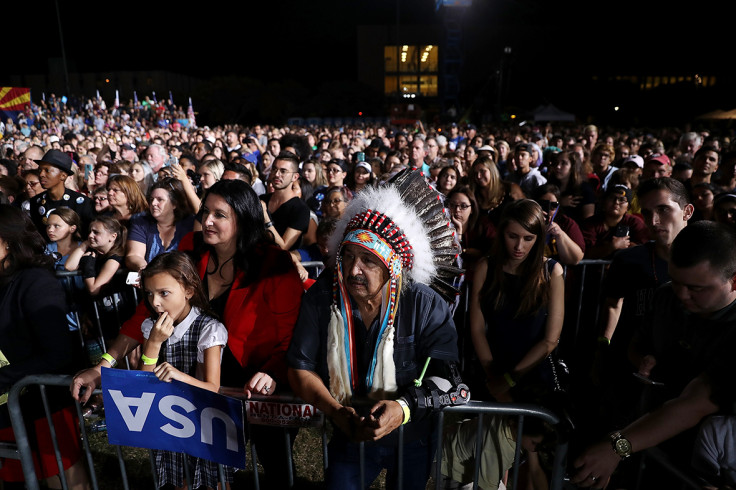 It's Wednesday night (2 November) in Phoenix, Arizona, and a 20,000-strong crowd has gathered on the university's campus to hear Hillary Clinton speak.
The atmosphere is electric, and not just because there's less than a week left until the 8 November presidential election.
For the first time in 20 years, Arizona has become a viable state for Democrats, prompting the party's presidential candidate to jet in and rally support in what should be her GOP rival Donald Trump's territory.
And with thousands of people packed into the stands at Arizona State University, and others queuing up outside to overhear the rally, it's a somewhat surprising spectacle in a state that has been firmly red through the last two Democrat-won presidential elections.
"It's awe-inspiring to see this many people turn out, especially after a lot of us have already voted, to show up and put our feet on the ground and to just stand here in support and say we are here," ASU alumni Shaylin White, 36, shouts above the music roaring around the stands.
"I don't think we've felt this kind of camaraderie and togetherness for one important movement in a very, very long time – and in Arizona that is something. This is emotional and wonderful, and honestly it's incredible."
Her enthusiasm is shared by the crowd, who despite being kept waiting by their candidate for almost two hours, are on their feet, banners waving, hands in the air as Clinton's helicopter hovers overhead.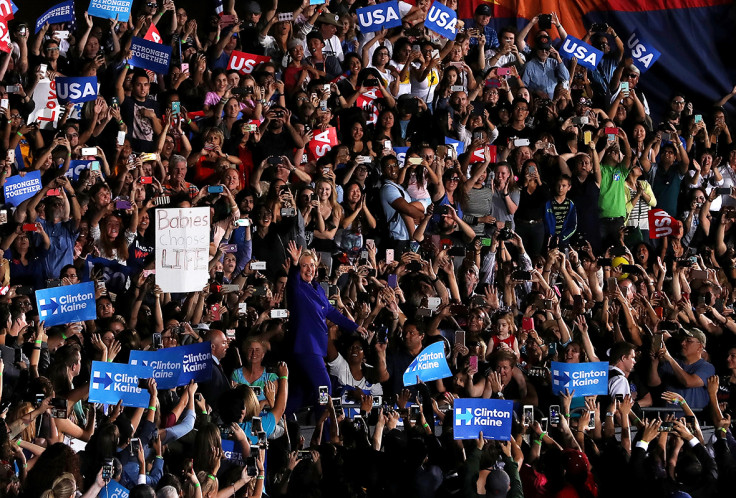 There's no doubt that for long-standing Arizona Democrats, it's an exciting year. The state last voted for a Democrat candidate in 1996, when Clinton's husband Bill was re-elected, and now it has become a battleground state.
Arizona's sudden viability for the Democrats even came as a surprise to those within the party, who had planned to lay the foundation for success in the state in 2020 onwards.
"This year our priority had been to build up a field operation, where we could work towards building infrastructure for the future, but from what we saw early in the year, Hillary Clinton and Bernie Sanders were competitive against Donald Trump in Arizona," explains Arizona Democrat spokesman Enrique Gutierrez.
"And as time progressed and as we saw that Arizona could be competitive and saw how close Clinton was polling, the party began to really see an opportunity here.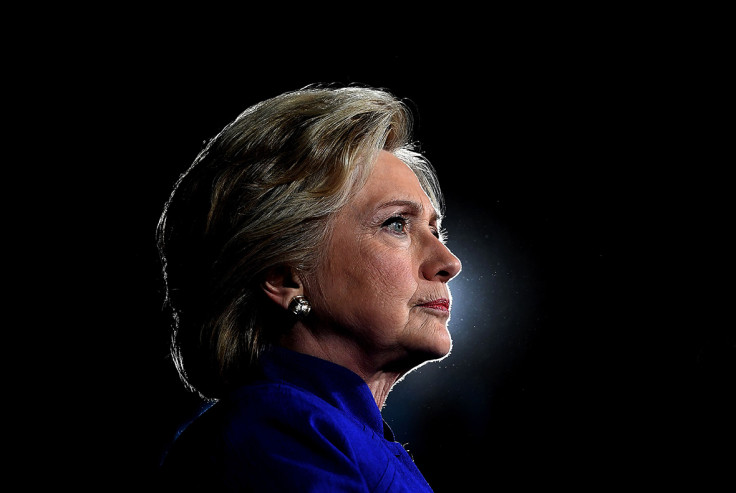 "So, since August, the party has invested in the state and in our operation, and as Arizona has become a battleground state due to Trump, we are getting a lot of help from the outside. Back in 2012, resources were pulled out from Arizona to help out states like Nevada or Colorado and now it's the opposite," he adds.
But the buzz isn't limited to the state's long-standing blue voters; in the crowd waiting to see Clinton speak, there are ex-Republicans, first-time voters and even a few undecided people, who are thrilled to be in a new battleground state.
"I wouldn't say a Democrat vote in Arizona felt wasted before, but it felt feel futile," explains lifelong Democrat voter Barry Singer. "In this state previously I would register as an independent to be able to vote for the least crazy Republican in the primaries.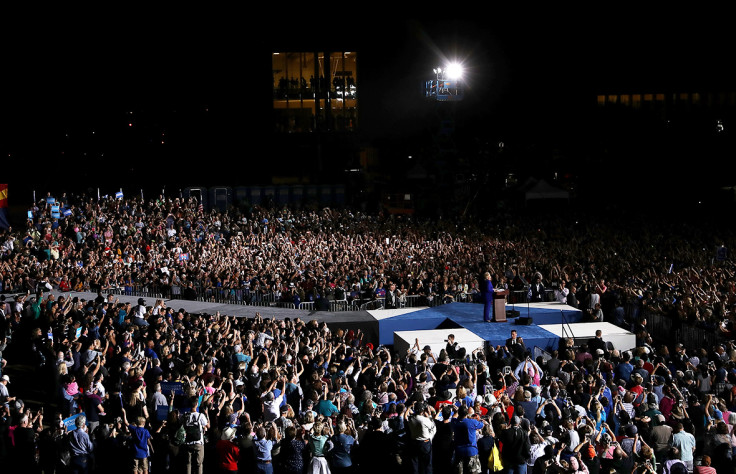 "This year there is more of a chance...and even though Clinton carried the state in 1996, I don't remember it being as much of a battleground as it is now. It is one of the few times we can actually make a difference."
There's no doubt the choice of Trump as GOP candidate has prompted some more conservative Republican voters to shy away from their party's nominee, while the current demographic of the state – which includes a significant proportion of Latino voters – is now lending itself to a Democrat candidate.
"I was a Republican for years and then I started to vote more Democrat, but this is the first time I have voted straight ticket Democrat," explains Cynthia Western, who believes a lot of GOP supporters have turned away from Trump.
"This is the worst election with our Republican candidate because it's everything we are not about, and because people are stuck on things like guns or abortion or a single thing they are going to vote for him.
"But its about humanity and human rights, and the people we are supposed to be and a lot of people have started realising that in Arizona and they have switched because the other side doesn't make sense at all.
"I think there are a large percentage of people who have changed their ticket because of Trump," she adds.
But despite the undeniably energetic crowd and warm reception Clinton receives when she steps on stage, the state is far from sewn up, as the Democrat is well aware, prompting her to dedicate vital time to the southwestern state in the final week of campaigning.
Over the past three months, Trump has largely dominated the polls in Arizona, and the latest figure show him leading the state by four points, but Clinton was polling ahead of him for the three months prior to that – and Democrats are taking the close numbers as a positive sign.
It is clear Trump is struggling to find as strong a foothold in Arizona as previous GOP candidates, with Mitt Romney winning 54.2% of the vote to Barack Obama's 44.1% in 2012, and Senator John McCain seeing 53.6% of the vote to Obama's 45.1% in 2008.
"The fact there are such vast differences between the candidates makes it that much more possible [to see a Democrat win here]…this is my first time in a state that is a battleground state so it's just fabulous," explains rally audience member Sherri Brittan. "This is my first election in Arizona and its wonderful."
With the exception of Bill Clinton's win in 1996, the state has been voting Republican exclusively since 1952, meaning the excitement at the rally is not only palpable, but understandable, as the state's voters find themselves in a key battleground.
"There are several factors [in the growth of Democrat voters in Arizona]," Gutierrez explains.
"There has been a demographic change, the electorate has got younger and there are more Latinos, and more people moving into cities like Phoenix or Tucson who are more progressive in their stance.
"Trump has definitely put Arizona in play for us with the way that he has run his campaign and the rhetoric, especially in a state where 30 per cent are Latino – he has helped us out by the awful things he has said – the reality is that this man could be president and that is getting people involved.
"There are people excited to vote Clinton, and there people who are worried about Trump...and there are the rational voters who know there is one qualified candidate for president," he adds.
"It's going to be interesting to see that dynamic play out."