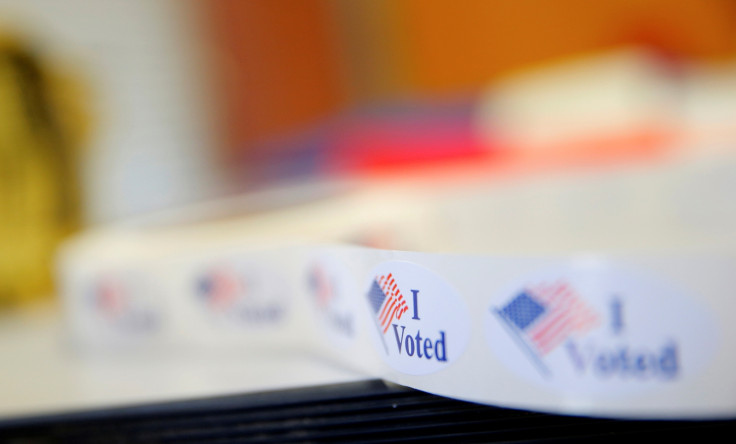 Early voting has kicked off in a number of states across the US, with preliminary data already beginning to pour out from key swing states. Only 36 states and Washington DC offer some form of early voting before Election Day on 8 November.
Preliminary data collected by the Associated Press last month suggested that a rise in early voting was beneficial to Democratic nominee Hillary Clinton over her Republican rival Donald Trump. According to CBS News, early voting could account for 40% of the votes cast this election season, up from 35% in 2012.
Early in-person voting for several states began on Monday (24 October), including Alaska, Arkansas, Illinois, Massachusetts and Washington DC. Other states begin early voting at different points prior to the election, with some beginning as 45 days prior to the election.
Some states require residents to vote absentee if they are unable to make it to the polling stations on Election Day.
Despite a surge in the polls following three successful debate performances by Clinton, preliminary figures reveal the race for the White House remains tight. Fox News reported that the Democratic nominee has an edge in several of the roughly 10 swing states deciding who will be the next president.
"We're seeing eye-popping vote-by-mail application numbers," Clinton campaign manager Robby Mook said on Fox News Sunday. In Arizona and North Carolina, for example, more registered Democrats than registered Republicans have cast early votes.
Fox News reported that early data hints Trump has a potential edge in Florida and Ohio. Clinton's campaign remains optimistic in the Sunshine State due to mail-in balloting. Numbers point to a slight lead by Republicans, 1.8% more Republican ballots were received by Friday (21 October).
Clinton appears to be leading with Florida's Latino voters. Early figures released by Clinton's campaign show 133,000 early votes — comprising of mail-in and absentee ballots — from the state's Latinos. Those figures represent a 99% increase in Latino voting in Florida compared to this point in 2012, BuzzFeed News reported.
Latino voters in other states have also buoyed the campaign's election outlook. In Nevada, 51,000 people in Clark County voted on the first day of early voting. The county includes 75% of the state's population and is 31% Hispanic, BuzzFeed News noted. Of those who voted, 55% were registered as Democrats and 27% were Republicans.
Democrats also appear to lead in the traditionally Republican state of Arizona. The campaign noted that with over 300,000 votes cast, Democrats lead Republicans by 1,000 votes.
Latino voters throughout the US have supported Clinton over Trump, especially in light of his decisive rhetoric against immigrants. A weekly tracking poll by Latino Decisions, NALEO and Telemundo Notices released on 24 October revealed Clinton ahead by a wide margin against Trump among Latino voters. The Democratic nominee leads her GOP rival by 59 points, 74% to 15%.
Early voting will continue up to Election Day, with some states closing early ballots a few days before 8 November.