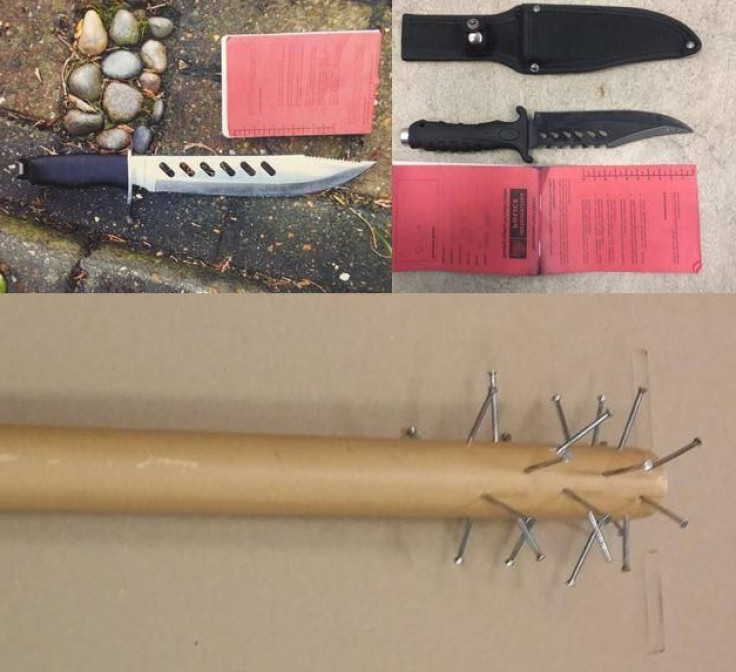 Met Police officers seized deadly weapons including a knives and a homemade medieval mace after more than 200 people fought a running battle near Barking Town Centre on Tuesday. Police said the large scale disorder was the worst seen since the London riots of 2011.
Barking & Dagenham MPS said it arrested 16 males and seized a haul of dangerous weapons. "Yesterday we dealt with large disorder in Barking Town Centre with an estimated 200+ fighting. 21 arrests made and lots of weapons found," it said on Twitter.
Violence first flared at about 3.25pm in Sandringham Road, where two males were detained, and police were still making arrests two hours later after a man had acid thrown in his face. Officers there arrested a 14 further males for violent disorder.
The male victim of the attack was taken to hospital where his injuries are described as not life-threatening or life-changing. Police have ramped up additional police patrols in the area as a result of the outbreaks, which officers are treating as linked.
A Met Police statement said: "Officers from Barking & Dagenham, supported by the Met's Taskforce, were called to reports of more than two hundred people fighting in the streets in and around Barking Town Centre yesterday. Several police officers were injured in the melee as groups of youths fought each other, some armed with knives, poles and modified weapons as pictured here (above)."
Barking's Borough Commander, Chief Superintendent Sultan Taylor said: "In terms of the numbers involved this is the most significant incident we have had to deal with since the riots in 2011, but we have the resources to deal with it."