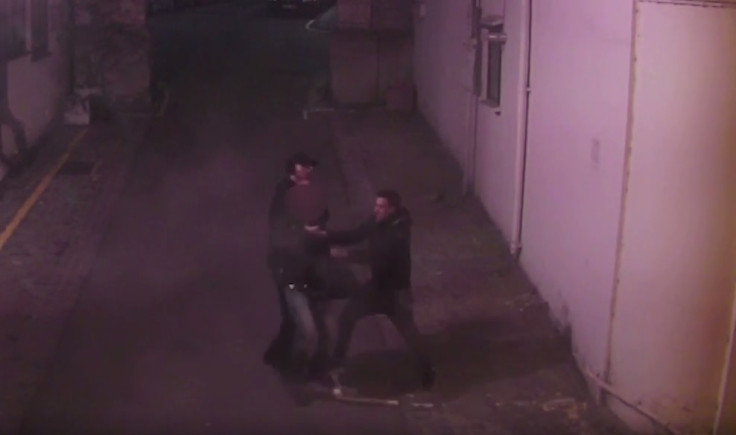 Met Police detectives have released CCTV footage of a man being jumped from behind and robbed by two men in Kensington and Chelsea in central London. The victim is seen walking along Cornwall Gardens before one of the suspects creeps up behind him and pounces on him.
He strangles the 20-year-old man before another man joins in the robbery as the victim is dragged towards a wall before his phone and wallet are stolen. The attack happened at approximately 1:30am on Saturday, 30 January, with both assailants fleeing the scene after they had taken the items.
The victim was left very shaken after the robbery but was not injured. The first suspect is described as a white man, aged between 25 and 35 years and was wearing dark clothing and a hat. The second man is also described as white man, with dark-coloured hair. He was also wearing dark clothing.
Anyone who recognises the men or can provide information on their whereabouts is asked to call Detective Sergeant Sean Lyons from Kensington and Chelsea CID on 020 8246 0189 or via 101. Alternatively, they can call Crimestoppers anonymously on 0800 555 111.