Neil Acourt, one of five men arrested on suspicion of the murder of London teenager Stephen Lawrence in 1993, had admitted involvement in a conspiracy to supply £4m ($5.7m) of cannabis resin. At Kingston Crown Court Acourt, 40, also known as Neil Stuart, admitted his part in supplying 100kg of cannabis, along with 27-year-old Daniel Thompson from South Shields and Jack Vose, 62, from Newcastle. A date on which the men will be sentenced has not been decided.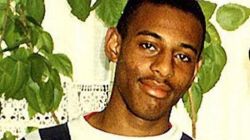 The murder of Stephen Lawrence, 18, at a bus stop in Eltham by men who shouted racist insults and the subsequent bungled investigation by police led to the Macpherson Report, which found that the Metropolitan Police was "institutionally racist". The day after the attack a letter naming five men – Neil Acourt; his brother Jamie Acourt; Luke Knight; Gary Dobson; and David Norris – was left in a phone box. All five were later arrested.
After being picked out of an identification parade by Duwayne Brooks, who was with Lawrence at when he was killed, Acourt and Knight were charged with murder, which they denied. However the CPS said Brooks' evidence was unreliable and the case was dropped.
A private prosecution against Acourt and two of the other four by the Lawrence family, which began in 1994, collapsed in 1996. The five men were named on the front page of the Daily Mail in 1997 with the paper challenging them to sue if they were innocent.
Along with Norris, Acourt was convicted of his part in the racist assault of off-duty police officer Gareth Reid in 2002. Following the scrapping of so-called "double jeopardy", under which no-one can be tried twice for the same offence, a new forensics review was launched by the Met.
In 2012 along with brother Jamie and Luke Knight, Neil Acourt was cleared of murder but Gary Dobson and David Norris were each convicted. Dobson must serve a minimum 15 years, Norris a minimum 14 years.