The battle for water in drought-ravaged northern Kenya has spilled over into violence in which at least 11 people have been murdered, many wild animals killed and a tourist lodge torched.
Armed cattle herders from rival tribes have been destroying the fences around farms and wildlife conservancies and chasing away or killing the wildlife so that their cattle can graze. Award-winning photojournalist Goran Tomasevic documents how desperation is stoking local rivalries as the drought worsens.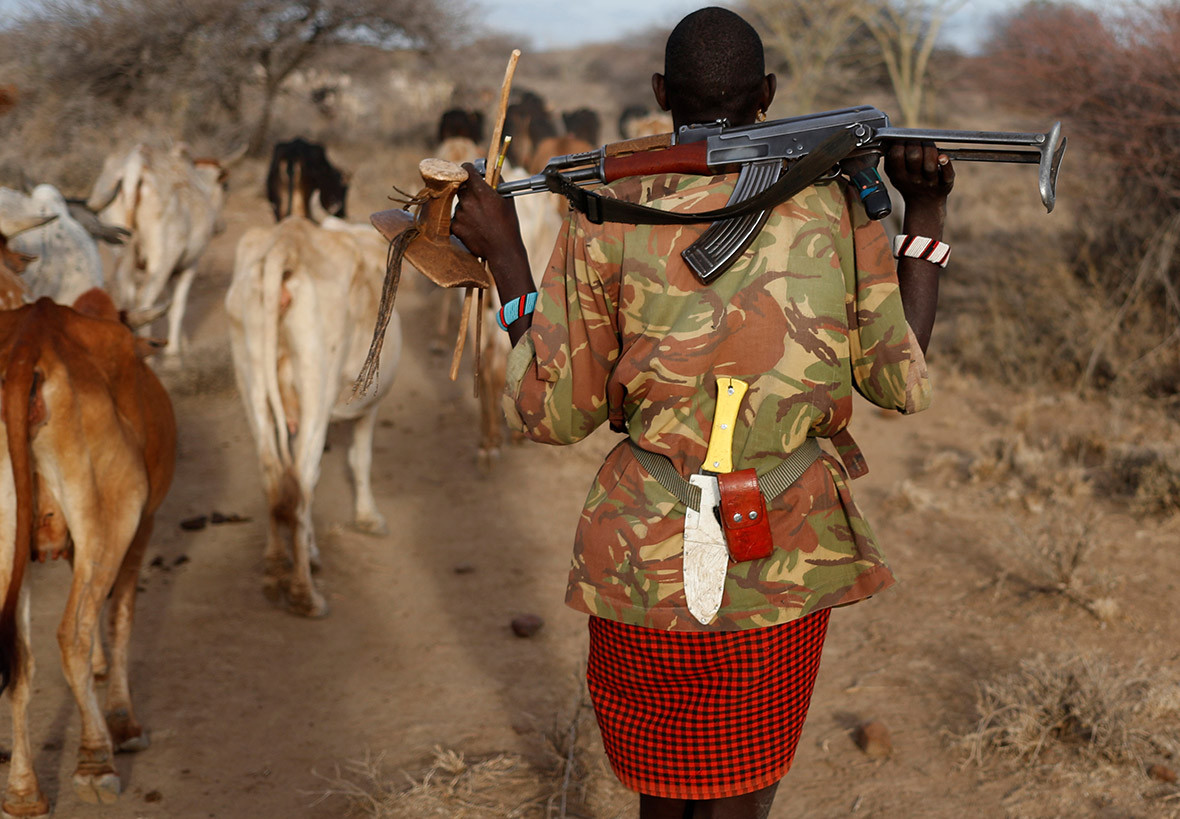 Kenya has declared the current drought affecting 23 of the country's 47 counties a natural disaster. Humanitarian agencies warned that a major food crisis is looming in a number of drought-hit East African countries – with famine facing the worst-affected areas.
Local residents have accused some some politicians of trying to drum up support for the August elections by encouraging herders to bring tens of thousands of cattle onto farms and ranches. Wildlife conservancies say wild animals have been killed, including six elephants, and pasture has been destroyed.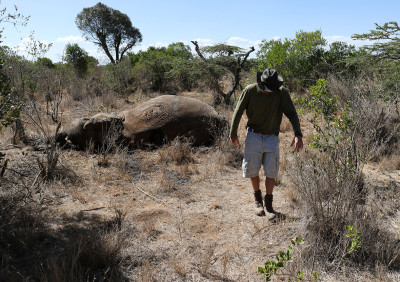 Five tourist lodges in the Laikipia have shut in the past month. "It's the worst we've ever seen it," Frank Pope, the chief operating officers of Save the Elephants, told Reuters. "It's competition for the last grass."
Elections in Kenya have often been marred by violence, fuelled by tribal rivalries and disputes over land. After the disputed 2007 vote, more than 1,200 were killed after political protests turned into ethnic clashes.
In Laikipia, north of Nairobi, herders from the Samburu and Pokot tribes tend to back the opposition, while smallholder farmers from the Turkana and Kikuyu ethnic groups usually support President Uhuru Kenyatta's Jubilee party, said Martin Evans, head of the Laikipia Farmers' Association. "There's political incitement," he told Reuters.
Cattle rustling and competition for grazing have long troubled the area, which is a popular safari destination for visitors, but severe drought and political rivalries ahead of the elections have exacerbated the situation, residents said. "The drought has been a problem for years but people have been living peacefully. This (flare-up) is because of politics," said Francis Narunbe, a local chief of the Turkana tribe.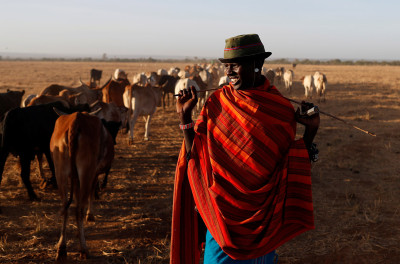 Three people were killed and two injured in December when they tried to recover stolen animals, said Narunbe. Another man was killed in clashes with police when a tourist lodge was torched on Sunday (12 February), Kyatha said. Small farmers also say armed herders have robbed them. "Two months ago, my brother was killed and they (the herders) took 42 goats," said shopkeeper Emuria Lorere. "They killed seven people."
Politicians representing constituencies in Laikipia and the surrounding area could not be reached for comment. County Commissioner Onesmus Kyatha said the situation was under control and blamed drought in the region for the tensions. "It is a conflict over pasture," he said. "Once the rains come, they will leave." The rainy season usually starts in March or April.
International Federation of Red Cross and Red Crescent Societies estimate 19.5 million people face food insecurity in four countries, Somalia (6.2 million), Ethiopia (5.6 million), Kenya (2.7 million) and South Sudan (5 million). Of these, more than 11 million are facing severe hunger and are in urgent need of humanitarian assistance.