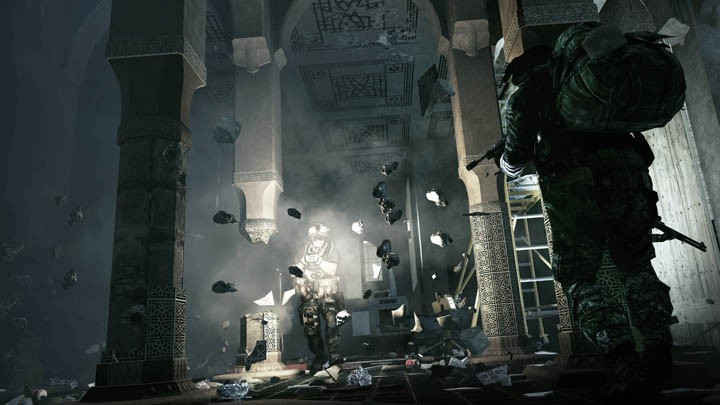 DICE, the developers of "Battlefield 3" (BF3) have seen their game receive both acclaim and controversy, in equal measures, ever since it was launched six months ago. Since then nothing much seems to have changed in terms of recurring bugs and technical snags for the game's multiplayer campaign. The franchise has drawn more than a little flak, in recent time, with angry fans calling for a proper fix or patch for one of this year's biggest selling titles.
To begin with, the last update, released for all platforms, was supposedly the biggest on record (with a lengthy fix list) and addressing long-term problems. However, disgruntled fans seem to be perturbed with the recent changes - removing both bugs and exploits - and feel particularly, according to NowGamer, that the tweaks to game mechanics, in the new update, have created a whole new set of unwarranted issues.
Meanwhile, Battlefield 3 Executive Producer and acting DICE CEO Patrick Bach responded to criticism over the last BF3 patch in a recent interview, saying the game developer had to take all gamers into account and not just individuals.
"The biggest challenge when you release a big patch like this is to wait. Because we know that if you have a favourite gun that we have balanced down or you score in a certain way by doing certain things and then we nerfed that down then you will get upset, period," Bach told NowGamer. He further added that gamers' feedback was limited to their own performance in the game, which is an impossible approach for DICE.
"People do not care and they do not know about the big picture, but we do. Because we don't care about single individuals, we care about everyone. We try to make sure that everyone has a great time and that the balance is overarching. So we have a lot of statistics, we look at all the data and we try to listen to people and ask 'is this really an issue?' And in most of the cases it is not an issue," Bach added.
DICE is reportedly working on new ways to improve the game experience while evaluating the degree of certain issues faced by gamers.
""We get a lot of praise for it but the biggest problem is that the people that like it don't go on forums and write about it, they just keep playing," Bach asserted.
"We can see that our player numbers are going up as we speak because of the patch. It's not going down even though people say I'm not playing because of the patch... I think if people went back to the old patch now after a couple of weeks they would see the big differences. But then again it's not that it's hassle free, so of course we are looking into any real issues that we need to fix," said Bach, justifying DICE's new approach with the patch, according to Attack of the Fan Boy.
Meanwhile, DICE released gameplay footage from its Close Quarters DLC and reassured into fixing the problems with BF3 and release the new fixes for PS3 well before the expansions arrive.
Watch the Riveting Battlefield 3: Close Quarters Donya Fortress Gameplay Trailer Below: