German chemical and pharmaceutical giant Bayer has announced a $62bn (£43bn; €55bn) all-cash takeover bid for US seeds company Monsanto.
The $122-per-share offer represents a 37% premium on Monsanto's closing share price of $89 on 9 May, before Bayer formally tabled its written takeover proposal.
The Leverkusen-headquartered firm said in a statement on 23 May that the merger would create a "global agriculture leader" if it goes through.
Monsanto is one of the world's largest producers of genetically engineered seeds and has courted controversy in the past due to its lobbying of government agencies in support of GM crops.
"We have long respected Monsanto's business and share their vision to create an integrated business that we believe is capable of generating substantial value for both companies' shareholders," Bayer chief executive Werner Baumann said.
"Together we would draw on the collective expertise of both companies to build a leading agriculture player with exceptional innovation capabilities to the benefit of farmers, consumers, our employees and the communities in which we operate."
Biotech giants
Bayer specialises in the manufacture of pharmaceuticals, healthcare products, agricultural chemicals and high value polymers.
It also operates a biotechnology business – Bayer CropScience – which develops GM crops and pesticides.
The German firm said a merger with Monsanto would boost its biotech division and deliver benefits "across a comprehensive range of indications and crops".
"Bayer is committed to enabling farmers to sustainably produce enough healthy, safe and affordable food capable of feeding the world's growing production," said Liam Condon, head of Bayer CropScience.
"By supporting farmers of all sizes on every continent, the combined business would be positioned as the partner of choice for truly integrated, superior solutions."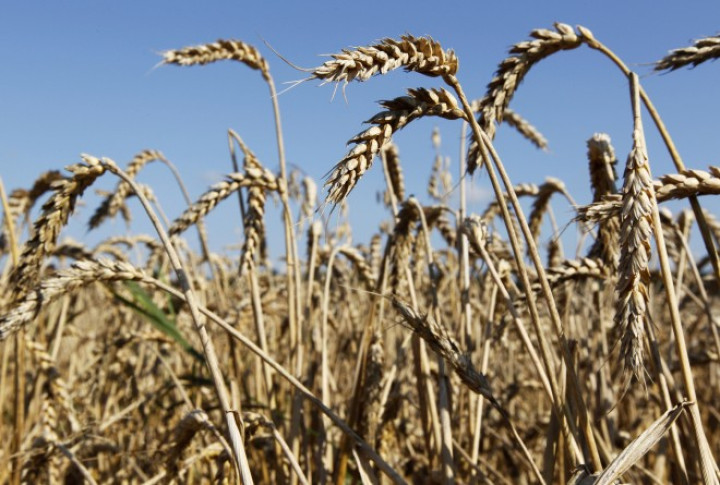 A GM crop variety is created by altering the plant's DNA in a lab. This typically involves adding a new trait it does not naturally possess, such as resistance to certain pests or pesticides.
The European Union imports large quantities of GM produce from overseas, mostly soy bean, cotton and maize from the US.
Monsanto confirmed on 18 May that it had received a takeover offer from Bayer.
Its share price has risen since rumours of the takeover emerged, closing at $101.52 in New York on 20 May.
"The board of directors of Monsanto is reviewing the proposal, in consultation with its financial and legal advisors," a company statement said last week.
"Monsanto will have no further comment until its board of directors has completed its review."