Four decades after their release, three of Elton John's hit singles have finally been given the video treatment.
Tiny Dancer, Rocket Man, and Bennie and the Jets which were co-written with lyricist Bernie Taupin, debuted in 1971, 1972, and 1973, respectively but did not have official videos considering they were released when radio was king.
The new videos premiered at the Cannes Film Festival and were the result of a world-wide competition in partnership with Youtube. Elton John: The Cut invited amateur talent to submit their own works to go with the songs as part of the 50<sup>th anniversary celebrations of the partnership between John and Taupin.
People from over 50 countries took part in the contest and submitted their 90-second treatments based of the rules put forth. Rocket Man clips had to include animation, Tiny Dancer treatments should make use of live-action and Bennie and the Jets videos required to have choreography.
"I've been moved and amazed by these re-imaginings of our songs and pretty humbled by the process overall," John said of the creative works while at Cannes. "The future of creativity is clearly collaborative, fusing art and technology and it's been fantastic to open up our work to the next generation of creative talent and to share that process with the world on YouTube."
Majit Adin's entry was selected for Rocket Man and featured animations depicting his experiences as an Iranian refugee on a challenging journey to England. Jack Whiteley and choreographer Laura Brownhill's interpretation of Bennie and the Jets was depicted in the form of an eight-person talent show inspired by Busby Berkeley films.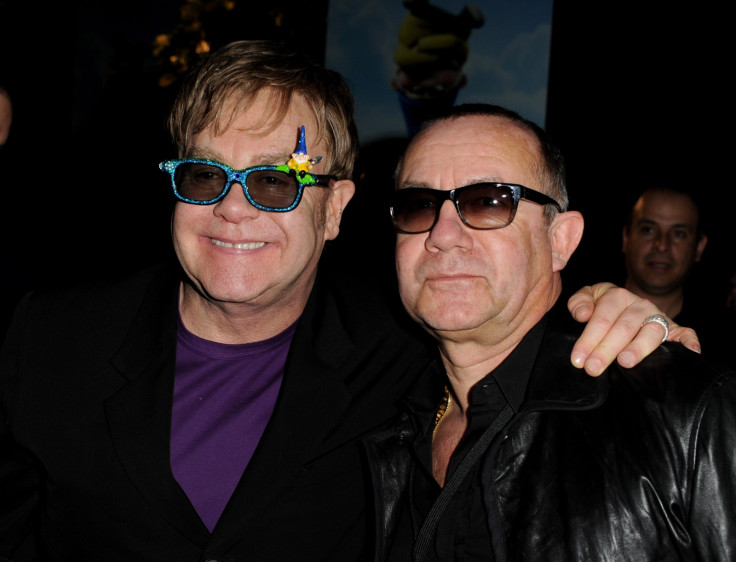 Max Weiland portrayed Tiny Dancer as the perfect road song, and showed people using different forms of travel as they make their way through Los Angeles. It is this simplicity of its storyline that made the winning entry stand out from the rest.
The competition was judged by John and Taupin along with Moonlight director Barry Jenkins, former DreamWorks CEO Jeffrey Katzenberg, and music video director Melina Matsoukas.
While the eight-time Grammy winner praised the video entries for the contest, he slammed the MTV generation of entertainers who focused more on the visuals than the music. "We were before the MTV generation and I'm glad we were because we were real artists," John said according to E! News. "The MTV generation brought along a lot of people who were great but a lot of people who just made videos. So a lot of the artistry went out of the music."
Watch the three winning entries below: