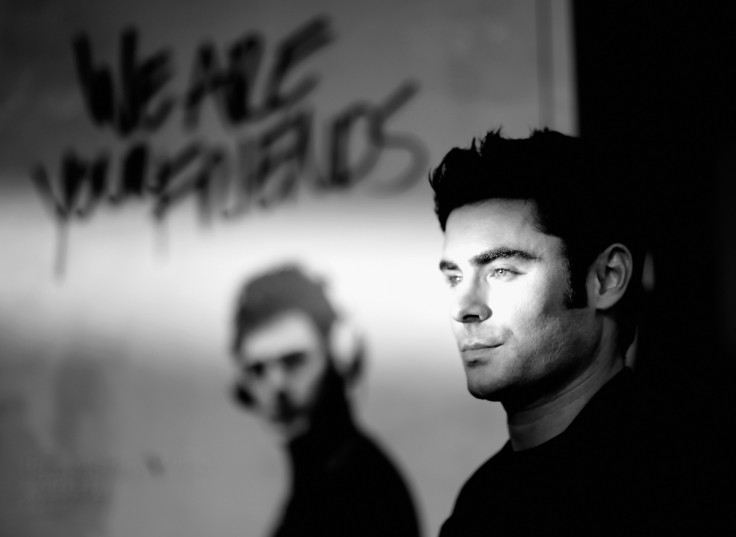 Fans have been thronging the beach in Miami where Zac Efron is shooting the film Baywatch in the hope of getting a glimpse of the actor in all his chiselled glory. On 8 March one particularly avid fan decided to chase after the actor's car, bent on getting the Dirty Grampa actor for a snapchat.
In his rush to grab a photograph with Efron, Ahmed Ture dropped his phone, smashing the screen pretty badly. So what did the High School Musical actor do? He stopped the car to check on Ture and his broken phone, and even let him take a short video. The best part was, Efron, who plays Matt Brody in the film, offered to buy him a new phone to make up for the one that had just broken.
"I ran after his car with no care in the world, did not care whether the police stop me or not, my phone fell on the ground and shattered completely. Zac said "Dude did you're phone just break? He allowed me to take a video with him," Ture mentioned on his Instagram account.
Later, someone from the film crew came up to Ture, who had been standing along with other fans behind the barricade, and took him onto the sets where he got to meet the actor properly and was given a new device that according to him cost $950 (£668).
"I couldn't believe it when someone from the set came to where the crowd was standing told me to come with him. What a f**king honour bro, you stuck to your words and got me a brand new phone," the lucky fan captioned one of his photos with the actor and the broken phone.
The Neighbors actor earlier posted a photo of himself working a "Ninja Warrior" obstacle course... once again, shirtless. We just can't seem to get enough of this guy's "new and improved" body!