Amid all of the discussion of the gender wage gap in Hollywood, finding out actors' salaries has become a hot topic, as people strive to discover which actresses have been paid significant amounts less than their male co-stars.
One report in particular focused on Jessica Chastain's earnings from The Martian, where she allegedly earned $7m (£5m) for the film directed by Ridley Scott. However, the actress claimed she earned "less than a quarter" of the reported figure; meanwhile, co-star Matt Damon is said to have been paid around $25m for his role in the film.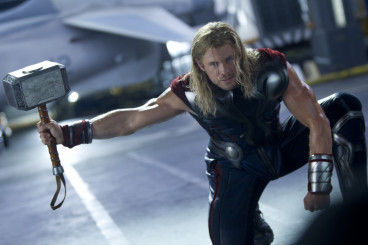 Blockbusters such as that one were the most obvious targets for investigations, as were those with ensemble casts, such as American Hustle, and it was not long before people began speculating about Marvel Studios actors and what they might earn.
Considering Marvel appears reluctant to give any of its female superheroes a standalone movie, while there was a lack of Black Widow and Scarlet Witch merchandise during the time of Avengers: Age Of Ultron's release, many concluded the wages would be unfair –but they were wrong, as Scarlett Johansson was reportedly the second highest-paid actor in the 2015 sequel.
Understandably the biggest star of the Marvel Cinematic Universe, Robert Downey Jr, earned $40m for reprising his role of Tony Stark aka Iron Man for the fifth time on the big screen, while Johansson got $20m for her portrayal of Natasha Romanoff/Black Widow.
Chris Evans (Steve Rogers aka Captain America) was next in line earning much less than the previous two with $6.9m, while Jeremy Renner, not far off, walked away with $6.1m for his involvement as Clint Barton/Hawkeye. Thor actor Chris Hemsworth earned the second-lowest amount, $5.4m, leaving Mark Ruffalo in sixth position earning $2.8m, according to Celebrity Glory and Comic Book Movie.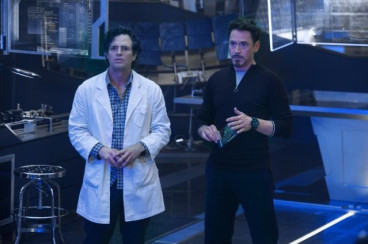 While it is not surprising that Downey Jr walked away with the biggest salary given his immeasurable popularity within the franchise and the fact that he's starred in MCU movies for the longest time, Johansson's salary is a welcome surprise. However, certain things about the breakdown are unexpected.
There's no denying that while Avengers Assemble largely focused on each hero equally, Age Of Ultron concentrated on three major Avengers: Hawkeye, Black Widow and Hulk. But the respective salaries do not seem recognise their individual efforts and storylines as only one of the actors who played those characters earned highly.
Ruffalo, like Downey Jr, is a two-time Academy Award nominee, so the calibre of acting is certainly not at question here, but it is clear that each actor's worth is not based solely on each movie, which it arguably should be, but within the MCU as a whole outlook. When regarding the Avengers umbrella as a whole, Downey Jr has been the longest-standing actor in the franchise, having starred in five films.
Meanwhile, Evans, Johansson and Hemsworth have all been in four, whereas Renner and Ruffalo have only been members of the club for two official films. But that could change seeing as Hulk is set to appear alongside Thor in the upcoming sequel, Thor: Ragnarok.
The salaries are also interesting when examining just how much screen time each actor contributed towards during Age Of Ultron. In the final cut, Evans featured the most, being on-screen for just over 50 minutes. Downey Jr was next with appearances that amounted to 45 minutes 34 seconds visualised. Johansson was on-screen for 33 minutes, whereas Ruffalo had ten minutes less. Hemsworth was barely a part of the film at just 14 minutes on-screen and Renner raked up almost 20 minutes of air time.
For all the latest entertainment news follow us on Twitter @alistinsider.