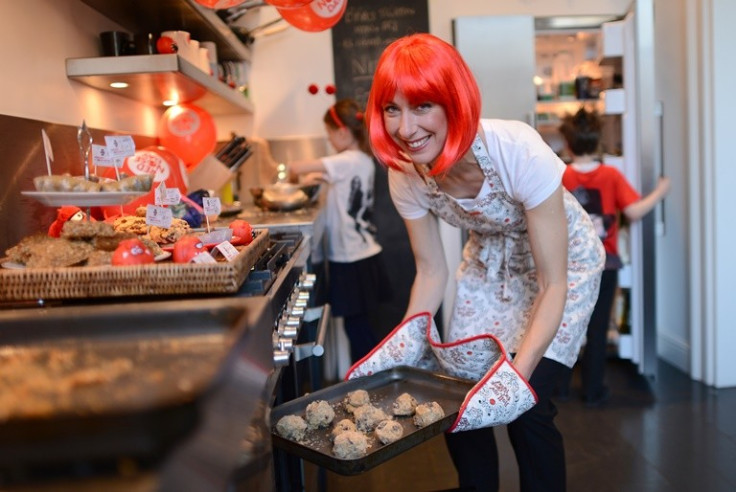 The BBC is facing a fresh internal crisis as it emerged that a Panorama investigation which raised serious questions about the broadcaster's flagship Children in Need fundraising drive has been cancelled and might never be broadcast.
At least 12 senior executives were reported to have refused to make the final decision on whether to axe the programme, made by independent production company Matchlight. It is thought BBC's management were terrified of being engulfed in another scandal following the much-attacked decision to axe Newsnight's investigation into allegations about DJ Jimmy Savile.
This latest programme, which was due to be aired later this month, claims that charity money raised by Comic Relief was invested in tobacco firms and an arms giant before being donated to charity up to eight years later.
The investigation also claims that the launch of a range of Gordon Ramsay cooking sauces have cost the charity up to a million pounds. Ramsay's "Seriously Good" range was launched at a cost of £2m in 2008 but axed last year. Just £470,000 had been raised and £760,000 of the original fund was left. Kevin Cahill, Brand Relief's Director, later quit.
The unscreened Panorama also alleges that staff costs making Comic Relief have doubled, from £7.1m a year in 2008 to £13.5m in 2012.
Last year Comic Relief raised £87.8m for good causes - less than in two of the three previous years. Money raised isn't released straight away; in 2012 the charity was in possession of £261m in shares, bonds and cash. In August the Sunday People discovered that £14m had been invested in the Invesco Perpetual High Income Fund, which itself invests in the BAE Systems arms giant and three major cigarette manufacturers - British American Tobacco, Reynolds American and Imperial Tobacco.
Since being established in 1985 Comic Relief has raised £900million and worked in more than 70 countries to alleviate poverty. Many celebrities have played a part in making the event a unique one in the national calendar and there is bound to be alarm at any hint of public money being invested in unethical ways - yet also concern that pulling another programme which shows the BBC in a poor light may be seen as another case of self-censorship.
Comic Relief's trustees include the Director of BBC TV, Danny Cohen, Peter Salmon and Tim Davie, who was acting director general last year when a report attacked the decision to axe the Newsnight investigation into Savile.
A BBC insider told The Mirror: "This is causing huge problems within the Corporation, opening a can of worms some would rather stayed closed. We're struggling to find other execs to take the place of those who ruled themselves out due to a conflict of interest. This is the BBC in full-on post-Savile self-flagellation mode."