The BBC has hired commissioner Fatima Salaria – its second Muslim executive to take control of its faith-based output and serve as the new commissioning editor for religion and ethics.
This places her in charge of all of the BBC's religious content on television, including Songs Of Praise.
The move comes after the Beeb faced criticism previously from those who believed that the job should go to a Christian given it is the UK's main faith.
More than 100 people complained in 2009 when the corporation placed Aaqil Ahmed as head of all of the broadcaster's religious output.
In 2010 Mr Ahmed accused the Church of England of "living in the past" and sparked further outrage by broadcasting Songs of Praise from the Calais 'Jungle' migrant camp.
He left last year after his role was axed and was replaced by an executive team.
Ms Salaria is best known for commissioning Muslims Like Us, a reality-style show, plus, a series of programmes about radicalisation.
She faced a backlash herself last year by giving Anthony Small, the convicted fraudster and former boxing champion a platform on Muslims Like Us.
Small, now known as Abdul Haqq, was a member of the inner circle of Anjem Choudary, the hate preacher.
He had previously expressed support for Islamic State but was cleared in 2015 of trying to join the jihadist group.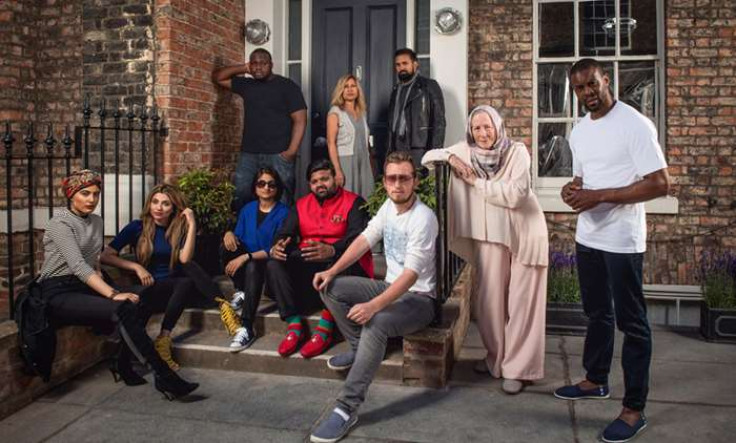 Ms Salaria argued that it was important to hear "authentic voices from a range of backgrounds," enabling viewers to be exposed to fresh insights and not confirm pre-determined prejudices.
Professor Anthony Glees, of the Centre for Security and Intelligence Studies, told the Daily Mail: "If a BBC executive makes a programme that is notorious and then the BBC promotes them, it tells me that the BBC has in that area lost its moral compass."
Defending its choice of candidate, a spokesperson for the BBC said: "People should be judged by their ability to do the job, not their religious background. Fatima was appointed as she is an extremely talented commissioner.
"We've strengthened our focus on religion and ethics within television and have been clear that we plan to do even more to reflect the role of religion in modern Britain, with Christianity at the heart of our coverage."