The BBC is facing criticism after allowing Anthony Small, a known fanatic who supports hate preachers, to feature in their new upcoming documentary, Muslims Like Us.
The two-part reality documentary, made by Bake Off creators Love Productions, temporarily puts ten British Muslims in a house to live together. They all have contrasting world views which gives an insight into what it is like to be a Muslim in Britain today with a wide range of attitudes and beliefs.
Former British boxing champion and convicted fraudster Small is set to star in the reality television show which airs on Monday (12 December) at 9pm on BBC2. His appearance on the programme is set to spark widespread controversy as he previously supported Isis and their execution of US journalists Steven Sotloff and James Foley.
Mr Small, known now as Abdul-Haqq, blasted Foley as Mr Beheaded Infidel in an online rant, stating that his death was a form of provoked "retaliation" against the "United Snakes of America".
The BBC have defended its decision to include the controversial figure – who was cleared at the Old Bailey last year of plotting to travel to Syria to fight with IS – on the grounds that his views "exist within the Muslim community".
In the house, the Muslim residents' passionate debates, honest disagreements, humour and insights reveal what it's like to be a British Muslim in today's society. The public have already slammed the upcoming two-part documentary, with many taking to Twitter to express their thoughts.
One person referred to Small being featured, writing: "BBC new propaganda program 'Muslims like us' using an ISIS JIHADI TERRORIST promoting RAT Abdul Hack".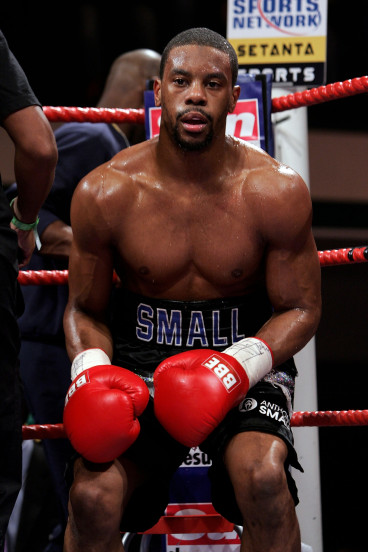 Another added: "BBC's constantly pushing multiculturalism down peoples throats They had an ISIS supporter on their 'Muslims like us program BBC r a disgrace".
A third user put: "BBC's 'muslims like us' will be a laughably censored BBC attempt to paint Muslims as wonderful net contributors to UK society."
Deputy director of the human rights Henry Jackson Society told the Evening Standard: "It is totally inappropriate for the BBC to put anybody who has expressed support for Islamic State on our screens in this context and one must ask why such views have to be included in a welcome effort to showcase the diversity of Muslim opinion in Britain."
While a BBC spokeswoman defended the programme, claiming: "Muslims Like Us aims to explore a full range of attitudes and beliefs in the British Muslim community today.
"The views of Abdul Haq, and the other contributors, are robustly challenged and debated amongst the group as well as by the filmmakers throughout the series."
In the first episode on Monday, the 10 Muslims will meet each other and settle into their new home while encountering how their faith impacts their lives in different ways, from sleeping arrangements to cooking and prayer and dressing.
Muslims Like Us airs at 9pm on BBC2 on Monday.