Calais migrant crisis: Songs of Praise film show at church in so-called 'Jungle' camp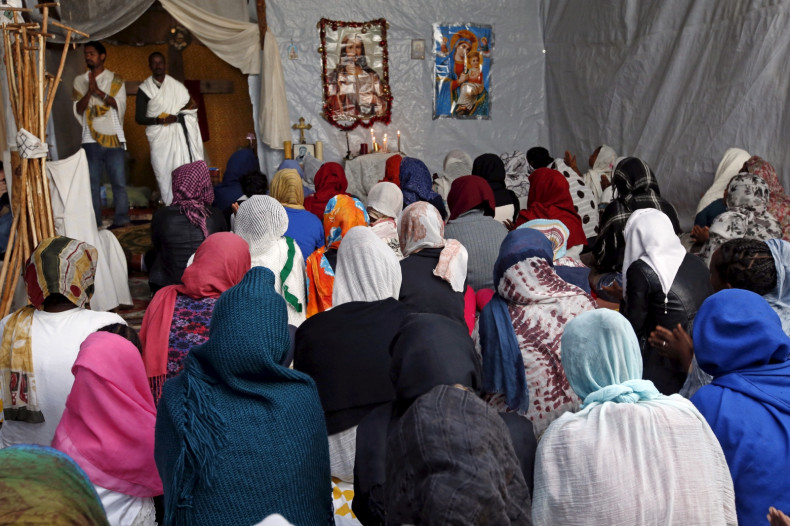 An episode of the BBC show Songs of Praise will be broadcast from Calais's migrant camp known as "The Jungle", which stands at the heart of a two-month crisis that has claimed the lives of nine people trying to reach the UK.
The Press Association reported that producers for the BBC 1 show have been filming in the camp and from within its church.
Christian communities trying to cross from France to Britain and residing in The Jungle have built a single church to cater to the camp's mostly Orthodox Ethiopian and Eritrean Christian populations.
A full crew for Songs of Praise, including its host Aled Jones, is due to arrive at the site on 8 August.
The BBC has said: "Songs of Praise is a magazine-style programme. Each week it brings hymns from churches around the UK and short topical magazine features of interest to Christians from a range of places."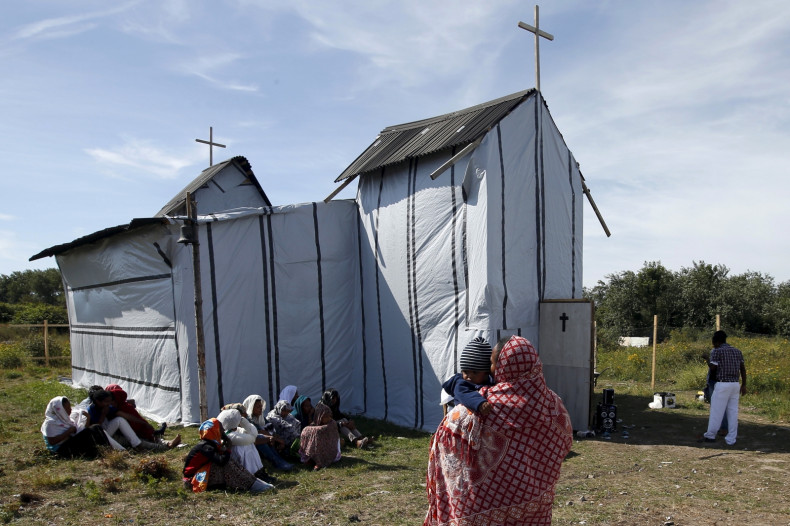 The programme will not be broadcast live but will be pre-recorded, as is normal, and shown at a later date.
A transient population of migrants from dozens of countries across the world make up the 5,000 inhabitants of the Jungle. The vast majority are Muslim and the camp holds seven mosques for residents from Syria, Sudan, and Afghanistan, among other countries.
Both Britain and France are battling to get a grip on the migrant crisis at Calais in which hundreds of migrants try each night to enter the UK. The French have deployed extra policing measures at Calais and the British government has promised funding and increased security at Eurotunnel terminals.
On 6 August one Sudanese migrant was able to pass undetected into the channel tunnel and start walking into the UK. Kent police said Abdul Rahman Haroun, 40, has been charged with causing an obstruction to an engine or carriage using the railway under the Malicious Damage Act 1861.