Craig Revel Horwood, known as the Mr Nasty judge on Strictly Come Dancing, could be facing the sack after coming under fire for admitting to "liking" rape scenes on television.
An abuse charity has called for the BBC to sack the dancing show judge after the controversial comment was made by Horwood during More4's comedy panel show 8 Out of 10 Cats on Tuesday (6 December).
The guests were discussing the acclaimed American TV series Game of Thrones – which has a global fan base – but has also attracted criticism for its use of nudity and violence. But Marilyn Hawes, the founder of Enough Abuse UK, said she was left feeling "absolutely disgusted" by the controversial comment made by the dancer.
Host Jimmy Carr asked Horwood if he watched the popular show, to which he replied: "No, I persevered for the first series until the dragon came on and that's when I switched off.
"I liked all the sex scenes and the rape and I liked the cleavers through the skulls and I liked all of that, but I got very bored in the end."
And it wasn't just Hawes who reacted negatively to the comment, because Irish actress Aisling Bea, who was on his team, looked horrified at the rape comment. She also reacted to his remark about getting bored, stating: "When they weren't raping anyone? Am I the only one who heard that? What world are we living in? Oh Trump's world, fine keep going."
Horwood – who has starred on Strictly as a judge ever since its inception in 2004, has a reputation for being the harshest of the Strictly judges and is often the recipient of booing from the studio audience.
Hawes also has some negative comments to say about the judge, stating on Thursday: "Craig's comments are deeply disrespectful. Rape is the most devastating and vile crime and I would have to question him as a person and his merit as a judge on the Strictly Come Dancing panel, which is a family show.
"His comment would have enraged many women and men who have been raped. How could he say he liked that scene? I'm absolutely disgusted.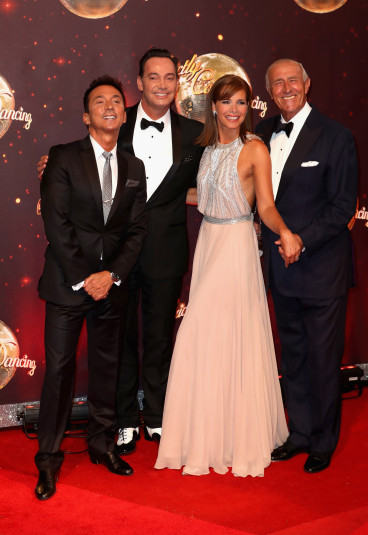 "You cannot have people on a family show with that mindset. I think the BBC should get rid of him. It is so distressing for people who have been raped to hear that.
"I'm a huge fan of Strictly Come Dancing. It's not a reflection on his ability as a judge or dancer, I enjoy watching him, however, it is going on in his mind, which is concerning."
She added: "When you are in such a high-profile position you cannot afford to make comments like this. He has done himself no favours by saying this. You cannot have someone glibly talking about rape like this, it's jaw-droppingly awful," The Mirror reports.
The viewing public also reacted to Horwood's remarks, with one person stating on Twitter: "The BBC sacked Carol Thatcher for saying the word "Gollywog" in private. Watch the BBC ignore Craig Revel Horwood's "like the rape" comment."
Another tweeted: "Given that plenty of men watch rape porn, why is Craig Revel Horwood being criticised for saying he likes watching tv rape scenes?"
IBTimes UK has reached out to the BBC for comment.