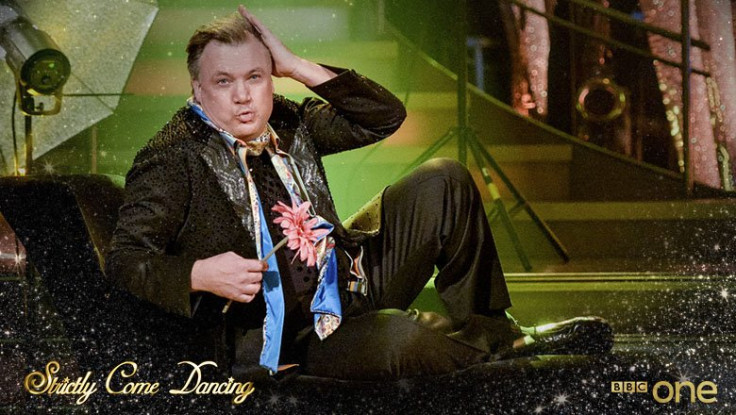 Ed Balls' Strictly Come Dancing experience has come to an end, with the former shadow chancellor dancing his last waltz.
From the outset, Balls was an unlikely contender for a reality TV dance show but quickly become the star of the series, winning the affections of the viewing audience with his chutzpah and charm.
After winning the fewest votes for his cha-cha, he and partner Katya Jones faced rival dancer Judge Rinder in the dreaded dance-off. With an air of acceptance, the former Labour MP revealed that nothing would dampen his enthusiasm.
"I think it's the most fabulous dance and I'm looking forward to doing it again," he said.
With a rose between his teeth, the 49-year-old gave it his all as he recreated his flamboyant routine to the Rolling Stones track Satisfaction, reminding everyone one last time just how he had managed to win over the British public.
While the judges voted to save Judge Rinder, whom they agreed was the more skilled dancer of the two, even the usually acid-tongued Craig Revel Horwood confessed that Ball's turns on the dance floor were his guilty pleasure.
"I have secretly enjoyed your dancing, and I have to critique as a judge, but what you provide is fantastic entertainment," he admitted.
Whether going green for a Mask-inspired samba, recreating a slapstick routine, turning rock-a-billy for a rumba, or, perhaps most memorably, salsaing to Gangnam Style, the politician's unabashed Dad-dancing showed a game nature that endeared him to the British public, even if his footwork was undoubtedly dubious.
Taking a final bow, Balls said that he had had the time of his life: "If people watching have had half the fun I have, it's all been worthwhile."
Praising his tearful dance partner, he added; "Above all, the only reason we've been able to learn and entertain is thanks to Katya. She's going to go to be a knockout Strictly star."
As he made his exit, winning a standing ovation from the judges and his fellow competitors, Twitter erupted with messages of praise from his new fans and his political peers, including the former prime minister David Cameron, who tweeted: "Well done @edballs - we're very proud of you! #Strictly won't be the same without you."
George Osbourne added: "An amazing achievement - well done, @edballs. That took guts."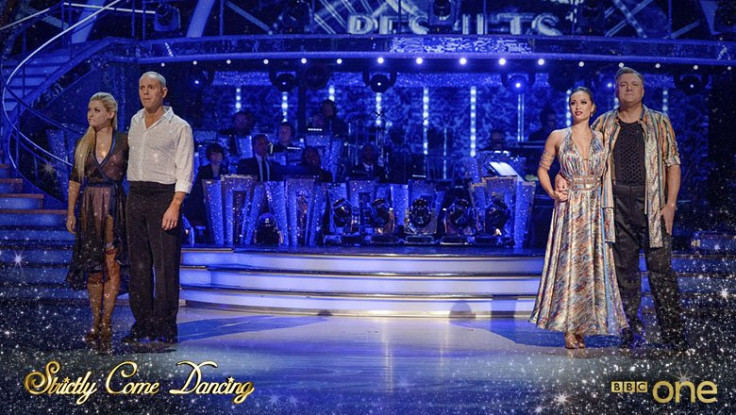 Speaking after the results show, Balls told The Guardian: "I think the most important thing for me was always to leave on a high, not on a low. I so enjoyed myself and got so much further than I ever thought I could."
And he added that he has been hit with the dancing bug and has no plans to hang up his dancing shoes just yet. In fact, he revealed he will be teaching his wife, Labour MP Yvette Cooper, some of his best moves. "Yvette is absolutely clear that she wants to learn the Charleston, foxtrot and jive, so we are definitely going to keep dancing," he said on Sunday.
Acknowledging the support of the public that had him dancing week after week, against the odds, he said: "For all the people who kept me in for this long, thank you. I've had a wonderful time."
Writing on Twitter after the show he added: "I've had the most fabulous three months on Strictly and this week was definitely the right time for me to go. Thank you all at BBC Strictly."
He may not have won the glitterball, but he was a ratings winner as he danced his way into the hearts of the British people — and few British politicians can say that.

Danny Mac said it best: "Strictly 2016 in two words — Ed Balls."