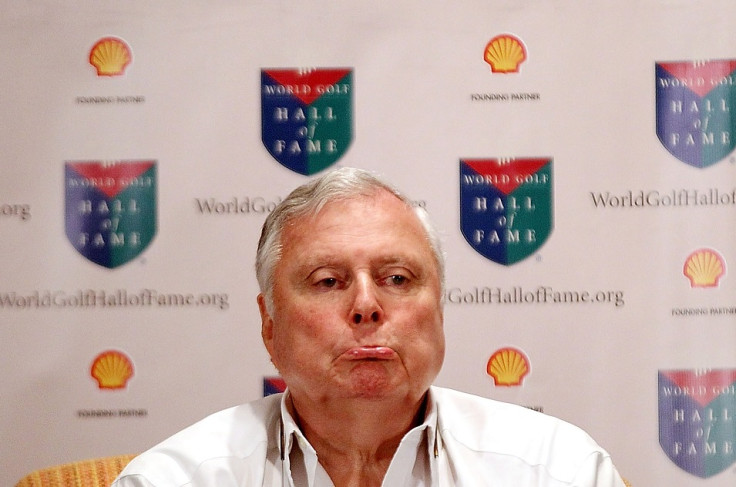 BBC golf commentator Peter Alliss has been branded a sexist and "dinosaur" after defending Muirfield golf club's decision to continue its long-standing ban on female members. The Scottish club is one of the few remaining male-only clubs in the country, but members of the Honourable Company of Edinburgh Golfers, which runs the course, voted 64%-36% against admitting women.
There needed to be a two-thirds majority for the club to change its constitution. The vote led to Muirfield being taken off the lucrative rota to host The Open, Britain's only major tournament, and caused a wave of criticism, with Irish pro golfer Rory McIlroy saying "times move on".
But 85-year-old former Ryder Cup captain Alliss, known as the 'voice of golf', sparked a sexism row when he told BBC Radio Five Live that women should marry a member if they want to play the course, which costs £220 a round.
"The women who are there as wives of husbands, they get all the facilities. If somebody wants to join, well, you'd better get married to somebody who's a member," Alliss said.
"I believe clubs were formed years ago by people of like spirit: doctors, lawyers, accountants, bakers, butchers – whatever they like. And they joined in like spirit to talk amongst them and to do whatever. I want to join the WVS [Women's Voluntary Service] but unless I have a few bits and pieces nipped away on my body I'm not going to be able to get in."
His comments were branded "stupid" and "sexist drivel" on Twitter, while dozens of users described Alliss as a "dinosaur". It is not the first time that Alliss, who turned down an OBE, has stoked controversy. He once said Tiger Woods was "not a handsome Adonis all in white" and called Shigeki Maruyama "the wily Oriental".
He was in hot water with the BBC last year when he said American golfer Zach Johnson's wife would spend his prize money on a new kitchen.