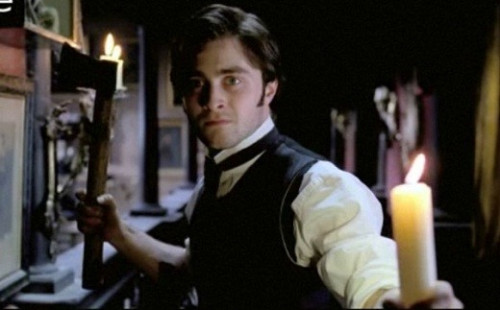 The British Board of Film Classification's latest guidelines will put greater focus on the psychological effects of horror films and impact of gore.
Strong language in films aimed at families will also be cracked down on but the BBFC will be "flexible" for films with a 15 certificate – giving thought to the context of swearing rather than the frequency of it.
Rather than focusing on details of what audiences see on their screens, the censors will instead give greater weight to the "theme and tone" of movies.
Extensive research involving around 10,000 people has influenced the new guidelines, with the BBFC saying 95% of parents with children under 15 consult BBFC classifications before watching a film.
89% of film viewers said they consider film ratings to be important.
Major concerns about the sexualisation of girls, pornography and the ease of accessing online pornography were also big concerns raised by the findings.
Daniel Radcliffe's The Woman in Black became the most-complained about UK film ever in 2012 after it received a 12A rating – but the BBFC study claims 89% of those questioned supported the decision to give it that rating.
David Cooke, Director of the BBFC, said: "Regular public consultation is crucial to continued public trust in what we do. Our new Classification Guidelines reflect explicitly concerns raised by the public during the 2013 consultation and will, I believe, ensure that we continue to be in step with what the public wants and expects in order to make sensible and informed viewing decisions.
"There is also room for continued improvement. Although it is 12 years old this year, the 12A rating remains confusing for a significant minority, with up to 27% of consumers unable to describe accurately what 12A means. We and the film industry will work during 2014 to improve understanding of this very important rating."
The 12A rating means anyone over the age of 12 can see the film on their own but anyone under that age must be accompanied by an adult.
The new BBFC guidelines will come into force on Monday 24 February 2014.