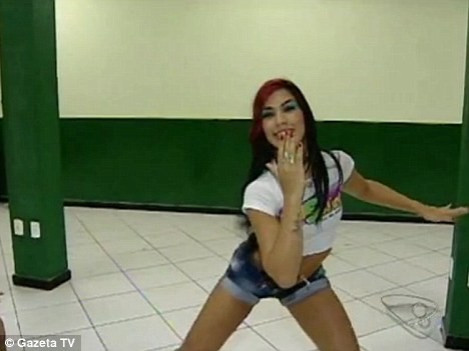 Three people have been charged with murdering a Brazilian beauty queen after she beat one of them in a pageant.
Alini Oliveira, 21, was killed just hours before she was due to claim her competition prize - a starring role in a local band's video, the Daily Mail reported.
The runner-up, Adayane Matias, 20, allegedly confessed to plotting the murder of Oliveira. Matias was charged along with her dance partner Juliermerson Baston, 20, and boyfriend Deivid Correa.
Oliveira was shot in a hotel garden in the town of Cariacica. Police chief Adroaldo Lopes told the Gazeta TV channel in Brazil that Matias believed that if Oliveira were out of the way, she would take the competition prize and star in the music video.
He said: "They thought that Alini had robbed them of something that was rightfully theirs. Adayane became depressed and convinced her boyfriend to kill Alini to prove that he loved her."
In an interview with Globo TV, Baston explained that he and Matias believed if she won, and danced in the music video, they would be able to break into the industry.
"It was a moment of desperation," he said. "We wanted recognition as dancers. Our attempts at making it big never came to anything.
"So Adayane came to a consensus with her boyfriend. She told him she would be happy if he did this for her, so he did what he did."