Manchester United winger Bebe admits his attitude at Old Trafford cintributed to his inability to make an impact.
The 22-year-old suffered in his only season in the United first-team, scoring two goals in seven appearances before loan spells at Besiktas and Rio Ave.
Bebe suffered a cruciate knee ligament injury soon after joining the Turkish club but was still unable to make an impression upon his return, playing just four times.
His loan spell back in his homeland with Ave has proved more fruitful, with one goal in 13 games, but he is yet to justify the €9m United paid in 2010.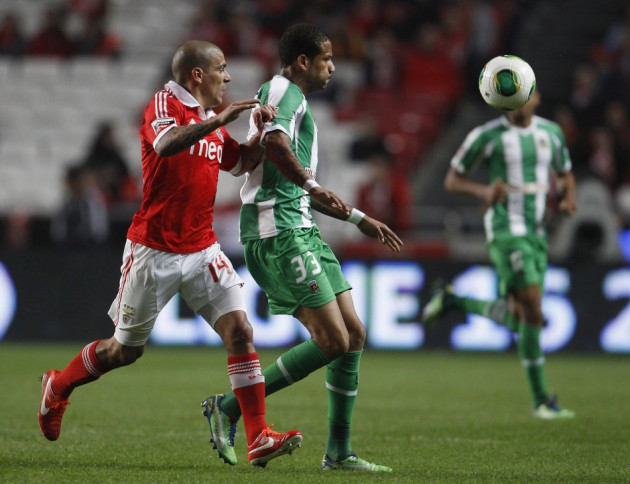 "I never took Manchester United seriously and never understood a word about what Alex Ferguson was saying," Bebe admitted.
"I thought: 'I'm here, I'm doing well and I don't have to try hard every day'. It was my fault. I was messing around too much."
"I want to go back and everything indicates I will," he said.
"But if I don't play, I would prefer to go to another team. I want to continue to develop. I speak regularly with coaches. They want to know how I am doing. This motivates me and gives me hope."
The ex-Vitoria de Guimaraes man is widely regarded as Sir Alex Ferguson's worst signing at United, and his revelation that he is likely to return to the 19-times Premier League champions is something of a surprise given his inauspicious spell two seasons ago.
His only goals for United came in the League Cup win over Wolverhampton Wanderers and the Champions League victory at Bursaspor; rare highlights in a career which has been blighted by an inordinate price tag.
After recovering from injury during his spell with Besiktas, his loan stay was cut short after he broke a club curfew having stayed out until the early hours of the morning, yet another blotch on his career.