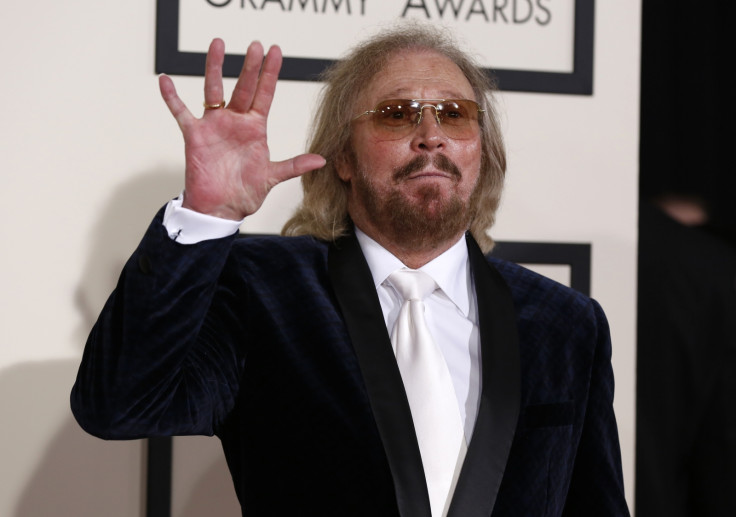 Bee Gees sole surviving member Barry Gibb has opened up about the ordeal he faced as a child. The singer has said that a man tried to molest him when he was just about four years old.
Gibb said he's always had doubts over speaking about the terrifying experience until now. He, however, did not reveal the details about the incident as it "would be unpalatable".
"I've never said this before, Jesus Christ, should I be saying it now? But there was a moment in time when a man tried to molest me when I was about four years old. He didn't touch me, but other things happened, and happened to other kids," the 70-year-old told UK's Radio Times.
"And eventually they came and arrested him, and they woke me up during the night. Four years old and a policeman on your bed at four in the morning, interviewing you. If that doesn't teach you about life, nothing does. But it's vivid for me still," he added.
Barry was born in the Isle of Man but later lived in Australia, where he had more bad encounters.
"In Australia there were a lot of returned soldiers that were damaged. They'd drive up, open the car door and say, 'You want to go for a drive?' 'F**k off!'"
Talking about the dark side of showbiz, he said: "I learned to say, 'Not av¬ai¬¬lable' and move the other way."
The Stayin' Alive singer made the revelation ahead of his Glastonbury gig this Sunday. He said it would be tough without brothers Maurice and Robin Gibb, but vowed to "give it my best shot".
Gibb added wearing heels was the key to staying nimble. He said: "My knees and ankles wouldn't last a show without them."