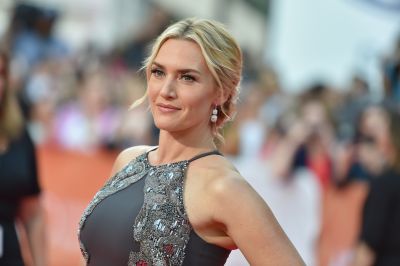 Kate Winslet and Leonardo DiCaprio coming together for another movie would be magical. Their on-screen chemistry in the hit 1997 film Titanic is still fondly remembered by fans all over the world.
The 41-year-old actress recently opened up about whether she would work with DiCaprio again while talking about her upcoming movie The Mountain Between Us. She said that the two of them coming together for a film was not possible right now, but added she has not rule anything out.
"At the moment, no. There's nothing that Leo and I have planned. But as always I would love to work with him again one day but who knows? It might not happen until we're 70," she told E! News.
Speaking about her new film, she said that she asked her friend DiCaprio for some tips about acting in the cold. "[Leonardo and I] did speak before filming and he did sort of say to me, 'Oh my god, you are crazy. It's going to be freezing cold. Do you honestly know what you are sending yourself up for?'" she said.
Winslet also said that she kept DiCaprio informed about what she was up to while on the sets. "I would send him little photos of me saying, 'Thinking of you,' as I am lying in the freezing snow covered ice and he would just send back slightly worried emojis."
Talking about whether or not it was harder to film her new movie compared to her role in Titanic, she said, "This was much harder than Titanic because we really were at 10,000 feet and it really was -38 degrees Celsius [-36 degrees Fahrenheit]."
She was asked if filming her latest movie reminded her of Titanic. She replied, "I definitely had Titanic flashbacks. How could I not? Freezing cold. Me falling into that cold water. It was definitely reminiscent of certain other rather challenging, strenuous experiences I had 20 years ago."
The Mountain Between Us hits theatres on 6 October 2017.