Closure of alleged Wikipedia account of Tory chair Grant Shapps blamed on 'behavioural evidence'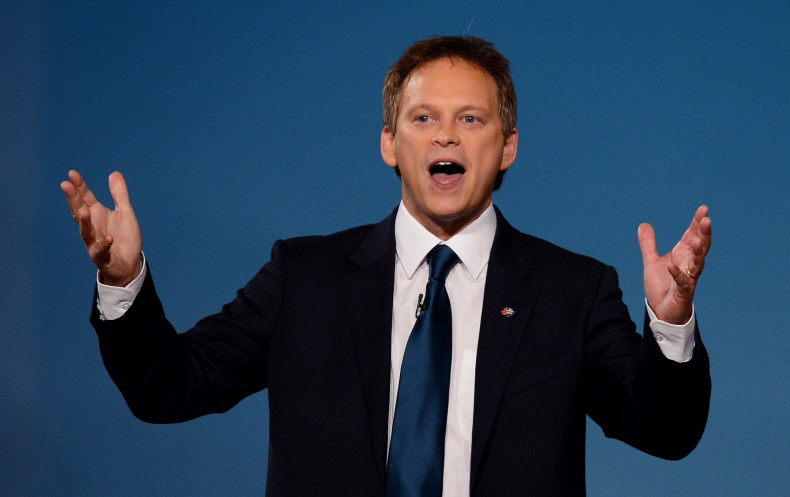 A Wikipedia account claimed to belong to the Conservative party co-chairman Grant Shapps and used to edit his own page was blocked after a user of the editable encyclopedia saw "behavioral evidence" linking it to another previously blocked account.
Linking the account, known as Contribsx, to Shapps "or someone acting on his behalf," Wikipedia moved to close the account down after fellow users reported it acting suspiciously. They requested to see the account's IP address, then one volunteer editor found this address was "likely to be linked to that of blocked user Hackneymarsh," parent company Wikimedia told IBTimes UK.
Hackneymarsh, along with three other Wikipedia accounts were in September 2012, linked to "computers in the constituency office of the Tory chairman," sources close to Shapps told the Guardian. Volunteers who come across accounts editing Wikipedia pages suspiciously, such as removing embarrassing but factual information about public figures, can perform a 'checkuser' query. "This allows them to see the IP address of logged in users," Wikimedia told IBTimes UK. This data is kept for 90 days but is not available to all users.
Sockpuppet
The IP address link was then viewed alongside "behavioural evidence" - which Wikimedia describes as "patterns of editing, use of specific turns of phrase and so on" - to form evidence that Contribsx was a so-called sockpuppet of the blocked user Hackneymarsh. Wikimedia describes a sockpuppet account as one which is used alongside others by a single use to make improper changes to articles on the site.
In a conversation logged on Wikipedia, the user who investigated the Contribsx account, called "Chase me ladies, I'm the Cavalry", said: "A Guardian journalist contacted me with concerns that Contribsx is a sockpuppet of Hackneymarsh, [which] was outed in the newspaper several years ago as allegedly being run by a prominent UK politician. I started investigating (independently of the Guardian) whether Contribsx could indeed be a sockpuppet of Hackneymarsh, and the evidence is pretty conclusive."
Wikipedia administrators told the Guardian they "believe that the account Contribsx is a sockpuppet of Grant Shapps' previous accounts...and based on the evidence the account if either run by Shapps directly or being run by someone else - an assistant or a PR agency - but under his clear direction."
Dreamt-up smear
A Conservative party spokesperson dismissed these claims, stating: "It is untrue from start to finish, and was quite likely dreamt up by the Labour press office. Sadly it is typical of the smears coming from those who would rather not debate policy and substance."
"Chase me" told the Guardian they believed Shapps had used several accounts to "split his editing history, so that other editors were not able to easily detect patterns in his contributions. While this is permitted in certain circumstances, it was not in this case: it is clear that the account was created in order to confuse or deceive editors."
Deputy Prime Minister Nick Clegg mocked the reports of Shapps editing his own Wikipedia page under several different names, suggesting it could have been done by Michael Green, an alter ego used by Shapps to write a series of get-rich-quick guides. "Well, Grant Shapps has fervently denied that he had anything to do with it. He himself does not have the time apparently to edit his own Wikipedia entry. I'm prepared to believe him. It could have been someone else. Michael Green for instance."
UPDATE: As this article was being published, it emerged that the actions of "Chase me" are now being investigated by Wikimedia's Arbitration Committee. In a statement, the user said: "This is a sensible precaution and I understand why it has to be done. It should be done in private."
The user also sent an email to Wikimedia owner Jimmy Wales to explain their actions.