Chinese naval forces are firing dozens of missiles and torpedoes in the East China Sea as part of maritime exercises aimed at preparing for a "sudden, cruel and short" modern war.
Ships and submarines from three different Chinese fleets are taking part in the large-scale manoeuvres amid territorial tensions. The East China Sea is one of the multiple hotbeds in which China is locked in overlapping sovereign claims. The sea is home to the highly disputed chain of islands, which Japan calls Senkaku and China as Diaoyu.
As many as 300 ships and dozens of warplanes from the fleets of East Sea, South Sea and North Sea from the People's Liberation Army are participating in the drills. Troops which are responsible for communications, electronic warfare and maritime defence radars are also part of the exercises. Drafting in forces from several sections is seen as China's attempt to ramp up its military efforts in putting an integrated defence system in place.
The Chinese defence ministry said in a brief statement: "An information technology-based war at sea is sudden, cruel and short, which requires fast transition to combat status, quick preparation and high assault efficiency."
It added that the drills are aimed at bolstering "the assault intensity, precision, stability and speed of troops amid heavy electromagnetic influences". The ministry attempted to play down the drills by calling them "routine".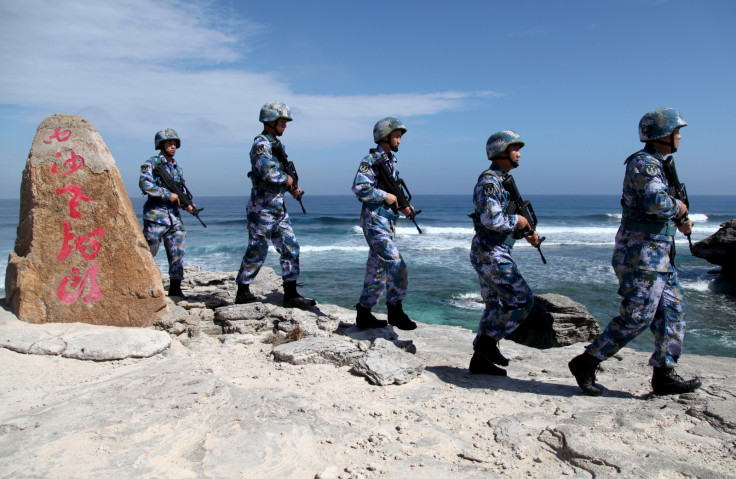 The war games are taking place at a time when Beijing is stepping up its assertions in the South China Sea, another front where China is engaged in territorial claims with several nations including Brunei, Malaysia, the Philippines, Vietnam and Taiwan.
Recently, the Permanent Court of Arbitration in The Hague issued a non-binding verdict against China's unilateral claims in the region but Beijing rubbished the judgment.