China says it will not tolerate "unwanted accusations" over its investments in the UK after Theresa May's government decided to review a controversial nuclear power project at the last minute.
A commentary published by the state-run Xinhua news agency on 1 August said Downing Street's stance on Hinkley Point C risked damaging the "hard-won mutual trust" between the two countries fostered by Chinese President Xi Jinping's state visit to Britain last year.
French utility firm EDF approved the £18bn (€21.3bn; $23.7bn) project to build two 1,600-megawatt Areva-designed European Pressurised Reactors at Hinkley Point in Somerset last week.
China General Nuclear Power Corporation is set to finance a third of the project, which is scheduled for completion in 2025.
A source told Reuters that May had decided to review the project again due to security concerns over Chinese investment into a critical infrastructure facility in the UK.
Xinhua warned that the "suspicious approach" towards China could deter other investors from investing in post-Brexit UK.
"China can wait for a rational British government to make responsible decisions, but cannot tolerate any unwanted accusation against its sincere and benign willingness for win-win cooperation," it said.
'Win-win cooperation'
Chinese Foreign Ministry spokeswoman Hua Chunying told Reuters that Beijing had "noted" Downing Street's decision to review the project.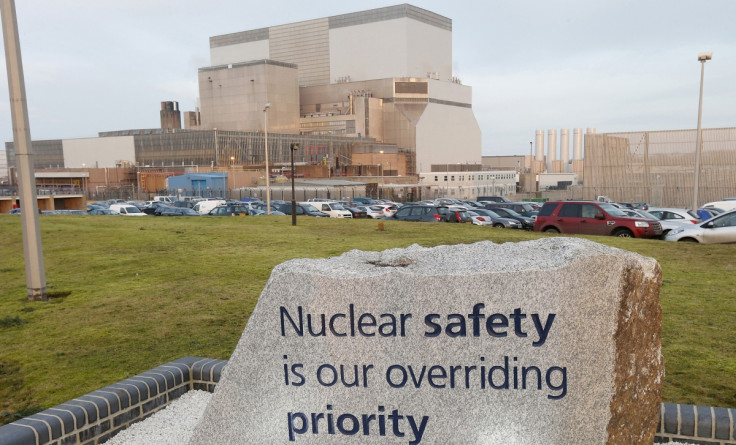 "I would like to stress that this project was agreed upon by China, Britain and France in the spirit of mutual benefit and cooperation, and win-win cooperation, and has always had the strong support of Britain and France," she said.
Beijing "hopes that Britain can reach a decision as soon as possible, to ensure the project's smooth implementation", she added.
The Hinkley Point C project has faced repeated delays amid French concerns over its cost.
Trade union members hold six seats on EDF's 18-member board, and their objections that Hinkley Point could threaten the company's balance sheet had repeatedly delayed a final decision on the project.
The French firm's board of directors finally green-lighted the project at a meeting in Paris on 28 July.