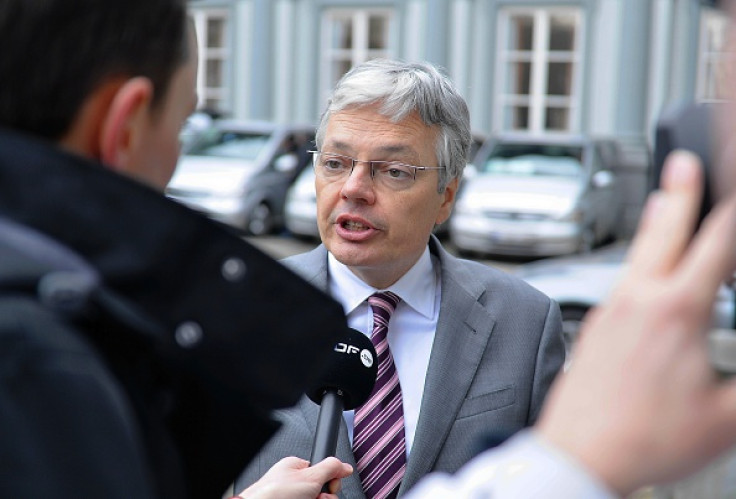 Belgian Foreign Minister is at the centre of a controversy after he joined a charity parade in central Brussels wearing black paint over his face with a white ruffled collar.
FM Didier Reynders was participating in the annual gathering of a charitable organization, known as the Noirauds ("Blacks").
During the annual parade, participants usually dress up in tailcoats and top hats, paint their faces black and march across the streets in Brussels' old town.
Following the parade, Reynders wrote a blog post hailing the "joy" of the charitable gathering and said the parade helps raise funds for disadvantaged children.
Critics however, weren't so amused, with Wouter Van Bellingen of the Minorities Forum saying: "This is inappropriate and shows a total lack of empathy for people of colour, especially for a Foreign Minister who is our representative abroad."
Human Rights Watch (HRW) European media director, Andrew Stroehlein, referred to the act as "shocking and embarrassing" and said: "Does this make his position as Foreign Minister untenable? Surely some counterparts abroad will refuse to meet with him after this, no?"
Emergencies director at the HRW, Peter Bouckaert, followed on the criticism.
American actress and rights advocate, Mia Farrow, retweeted Reynders' black paint-laden photo with a simple exclamation mark.
Nigerian-born author Chika Unigwe said, reported The Independent: "In other civilised countries his political career wouldn't survive this, but in Belgium he just continues. Nothing's changed since the days of Leopold."
Meanwhile, Reynders has maintained on his website that he participated in the parade out of "goodwill and good humour".