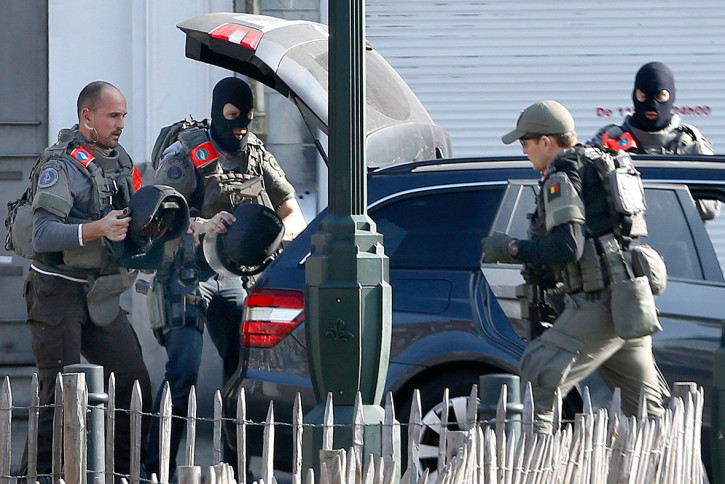 No explosives were found in the car that was chased by the police in Brussels suburb of Molenbeek, Belgian prosecutors said on Tuesday (8 August).
"Nothing suspicious was found in the vehicle," Ine Van Wymersch, spokeswoman for the Brussels prosecutor's office said.
An all-clear was given some three hours after the bomb scare, and no one was injured in the incident.
"It's a mentally unstable person," a spokeswoman for prosecutors said as quoted by Reuters. "The military did not find any explosive in his vehicle."
The car, which was chased by police, had run a red light and was involved in two collisions before it was brought to a halt, she said.
The car's tires were shot out by police, Mohamed Al Mossawi, a witness told The Associated Press, while Van Wymersch said only one shot was fired.
"When the person got out, he immediately claimed that there were explosives inside," Van Wymersch said.
She said that the suspect was from Rwanda and was not known to have any police record.
Heavily protected army bomb disposal experts were called in to gauge the situation. A team of unprotected police and forensic experts were later at the scene to examine the objects from the car.
Suicide bombers had killed 32 people in the attack on the city's airport and subway on 22 March, 2016, putting Brussels on high alert.
On 14 January, the Molenbeek district was in a lockdown as a major anti-terrorism operation was underway. The Brussels prosecutor's office had said that four searches were conducted and three people were detained in the raids.
According to Reuters, the bomb scare took place in the poor area that had a large Moroccan Muslim population. It was known to be a home to the Islamic State members who had attacked Paris in November 2015.