Belgium terror raid: Police release photofit ID of North African man linked to Paris attacks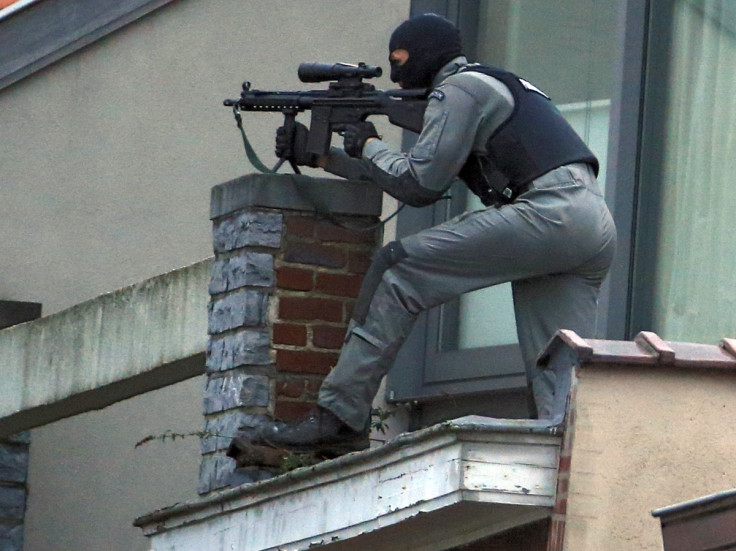 Belgian police have released a photo-fit ID of a North African man following a raid in the Brussels suburb of Forest on Tuesday (15 March) in which one fugitive was shot dead and four police officers injured. The suspect is described as "armed and dangerous".
The man is said to be aged 15-28 years of age, 1.85 metres and of thin stature. The Belgian news outlet dhnet.be said he was also wearing a white cap and had a dark complexion.
One of the wounded was a member of the French security services, who was assisting Belgian investigators with inquiries into the November 13 attacks in Paris by IS attackers. The massacre, which left 130 dead, was planned in Molenbeek, the Brussels suburb adjacent to Forest.
Police operations have been going on overnight as authorities pursue two individuals believed to have fled the scene. Belgian media speculated that two men identified as Khalid and Ibrahim El Bakraoui are being sought in connection with the raid, quoting unnamed sources. Both are reportedly known to police after previously targeting members of the security services.
Police confirmed yesterday that Salah Abdeslam, the last member of the terror group still at large in the wake of the Paris attacks, had not been killed in the raid.
Authorities had previously evacuated about 100 children from two local schools that had been in lockdown for hours. Earlier, local media reported police fired gunshots in the direction of a nearby wasteland where a second suspect was hiding. Two suspects are said to be on the run following the counter-terrorism raid.
Police sealed off a number of streets in the area and residents were urged to stay indoors. After the shooting one suspect went on the run, finding shelter in a nearby wasteland, while the other holed himself up inside the premises.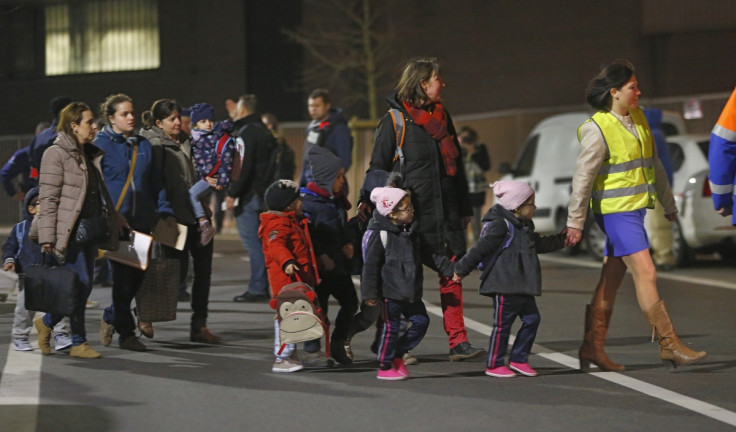 Belgian authorities have carried out a series of raids in the Brussels area since the shootings and bombings in the French capital.
Jihadi brothers Salah and Brahim Abdeslam, 26 and 31 repectively, ran a pub in Molenbeek. Brahim detonated a suicide vest near a café on Paris's Boulevard Voltaire on 13 November, while Salah is currently on the run and has been dubbed Europe's most wanted man. Another Belgian national, Mohammed Abrini, is also sought by authorities over the November shootings and bombings.
France's Interior Minister Bernard Cazeneuve told Reuters that French police were also involved in the Brussels operation. Security sources speaking to AFP however denied the raid targeted Abdeslam.
© Copyright IBTimes 2023. All rights reserved.