Security in Belgium is tighter than at any time since the 1980s this weekend as troops are deployed to prominent Jewish sites, the US and Israeli embassies and offices of NATO and the European Union as a precaution against Islamist terror attacks.
150 troops are at locations in Brussels and Antwerp and is possible that another 150 will also be deployed in these cities and Verviers where two suspected Islamists were killed in a police raid last week. Police believe they were about to mount a major attack on police.
In Belgium the national threat level is at three on a scale of four – the highest since left wing groups launched attacks in the 1980s.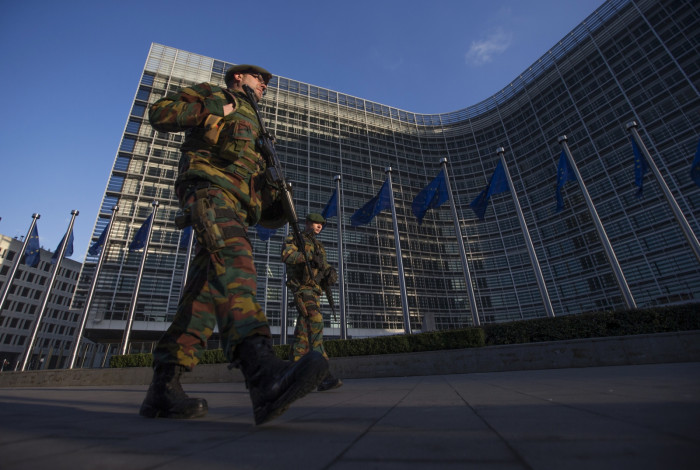 Britain's security level remains at the second-highest level, "severe". Police are warned to be on their guard and patrols of Jewish schools have been stepped up.
Speaking from Washington, where he is discussing the threat with President Obama, David Cameron said the government would do all it could to protect police and Jews.
"The government has a very strong relationship with the Jewish community; it talks to them regularly about these issues," Cameron said. "We have to be incredibly vigilant and look at all of these risks, particularly risks to police officers themselves, and take every action that we can."
Cameron wants social media firms to do more to alert the authorities to suspicious activity and ban encrypted communications. He and Obama had, he said, had important discussions "about how we combat the poisonous narrative of Islamist extremism that is turning too many young minds towards this.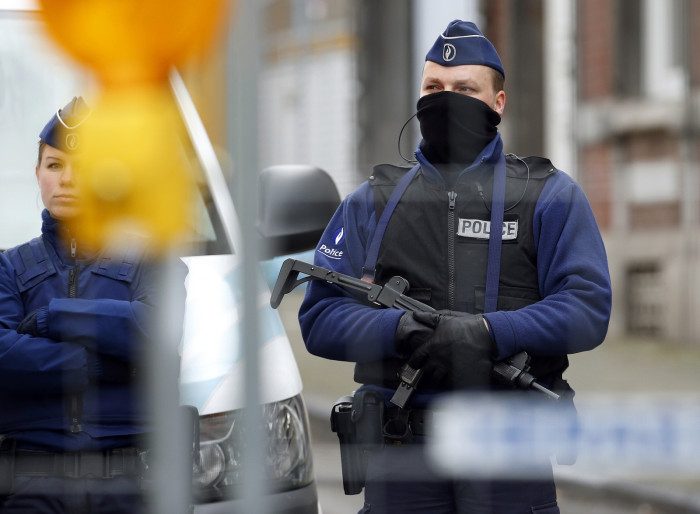 "And crucially how to make sure that we are still able legally to intercept the communications of terrorists and stop them before they create mayhem and murder. This is controversial. We have to get it right. There's always been an inability in extremism to interrupt the communications of terrorists and to stop them doing what they plan."
Privacy campaigners dismiss the proposals as a "snooper's charter" that will do little to neuter the terrorist threat.
Rob Wainwright, Head of the EU police agency Europol, says preventing further attacks like the ones in Paris could prove very difficult.
"Even in countries like France that have some of the most well-equipped counter-terrorist capabilities in the world, still it is possible for terrorist attacks to take place," Wainwright told Sky News.
"This means that stopping everything is very difficult. Containing the threat fully is very difficult but I'm sure we will prevail in the same way as societies have prevailed against other forms of terrorism in the past."