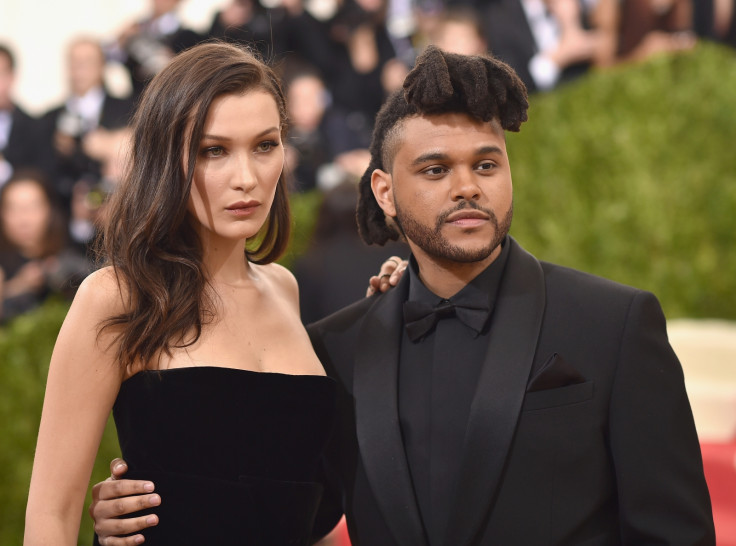 Bella Hadid is reportedly seeking the support of her friends and family after kissing photos of her former boyfriend The Weeknd and Selena Gomez from outside a Los Angeles restaurant surfaced on 10 January.
The 20-year-old model was upset with the blossoming romance between the two as hours after the emergence of the photos as she unfollowed the Hands To Myself singer on Instagram.
However, it seems like Hadid has moved on as she was spotted in good spirits with friends such as Kendall Jenner at a concert in Madison Square Garden on Wednesday (18 January). The event was organised in honour of A$AP Yams, who passed away two years ago.
Interestingly, Hadid had an awkward run in with The Weeknd, who was one of the performers at the concert. But it is unclear whether the former couple had a quick chat at the event.
Also over the weekend, Hadid was all smiles while out with her mother Yolanda Hadid and sister Gigi Hadid in the Big Apple.
"Now that was funny.......... #GirlsNight #ThreeMusketeers #Together #AlwaysAndForever," Yolanda wrote on Instagram.
A source previously told HollywoodLife that Hadid was upset that The Weeknd has "moved on so quickly" with the 24-year-old songstress.
"Bella [Hadid] and Abel [Tesfaye]'s (The Weeknd's legal name) split wasn't dramatic, but of course she's hurt and pissed that he's moved on so quickly with Selena [Gomez]," a source was quoted as saying by People.
Hadid and The Weeknd split last November after dating for almost two years.