Ben Affleck hopes The Batman movie can be a 'cool way' for him to leave the DC universe
"I want to find a graceful and cool way to segue out of it."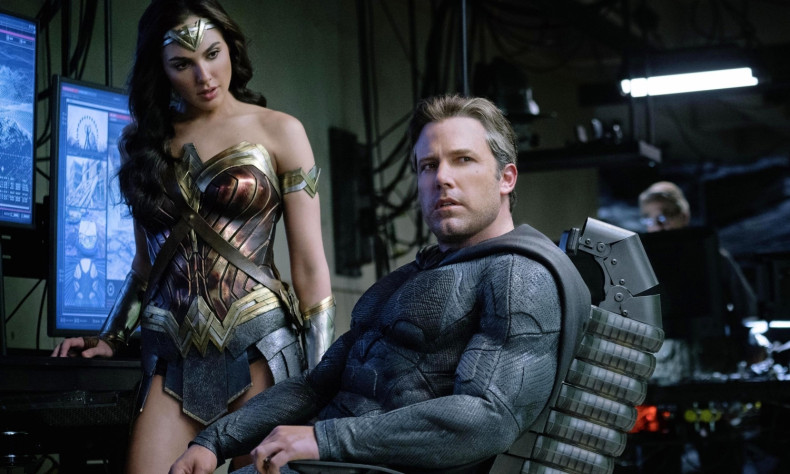 Just days before the release of superhero team-up epic Justice League, Ben Affleck has admitted for the first time that he's nearing the end of his tenure as Batman in the DC Extended Universe (DCEU).
Warner Bros's series of connected superhero adventures has had a rocky start after the poor response from fans and critics to Man of Steel, Suicide Squad and last year's Batman v Superman, which caused big changes in its approach to the franchise.
Doubt has since been cast over the enormous slate of films the studio announced in 2014, with various projects going through significant changes.
A solo outing for Ben Affleck's Dark Knight wasn't even announced as part of that slate, but became a top project for Warner Bros. after Batman v Superman.
Affleck was set to direct as well as star, but earlier this year he stepped down and the script he had been working on was reportedly scrapped. This came amid further reports that the studio was planning for his departure.
At the time, Affleck said he was still keen on the part, but now it sounds like he's looking for an exit.
As part of a profile in USA Today, Affleck said the solo film - referred to as The Batman and set to be directed by War for the Planet of the Apes' Matt Reeves - is "something I'm contemplating."
"You don't do it forever, so I want to find a graceful and cool way to segue out of it."
It certainly sounds like his time as the Caped Crusader is nearing its end.
What isn't clear is whether another actor would be cast as Bruce Wayne or if another character would take up the Batman mantle. Rumours earlier this year that suggested Ezra Miller's solo Flash movie could adapt famed storyline Flashpoint could offer another avenue. In that story, time travel is used to greatly alter the DC universe.
This could be how Warner Bros. plans to greatly shake up the franchise and relaunch it in line with its new, breezier vision.
Affleck first played Batman in last year's clash with Henry Cavill's Superman, and cameoed in Suicide Squad too. After Justice League his next appearance is expected to be in the solo outing.
The DCEU enjoyed a significant victory earlier this year with the release of Wonder Woman, which both reviewed well and was a huge box office success. Following Justice League there are plans for an Aquaman solo movie starring Jason Momoa, a Suicide Squad sequel, Wonder Woman 2 and Shazam!.