Ben Askren does not see the likes of Colby Covington or any other UFC welterweight defeating Tyron Woodley anytime soon – but he does believe Georges St-Pierre has a chance.
Askren will be defending his ONE welterweight title against Shinya Aoki on Friday, 24 November, at the promotion's Immortal Pursuit card in Singapore in what will be his last-ever MMA fight.
The All-American, however, revealed that he would be open to a fight with the UFC's welterweight champion in the future to prove which organisation really has the best 170-pounder in the world – as long as it is not his teammate and long-time friend Woodley.
The problem is, Askren does not see anyone in the welterweight division taking Woodley's title.
With Colby Covington seemingly next in line, according to the rankings, "Funky" took aim at the controversial and brash welterweight who has repeatedly been calling out Woodley.
"Colby Covington is an idiot. He is so stupid," Askren told IBTimes UK. "If he does [end up fighting Woodley], he's going to get beat up.
"Colby Covington has a very low IQ, he says a lot of stupid things and it's almost embarrassing that he represents our country that way."
The UFC's welterweight division was notably barren a year ago but, in recent months, has slowly become stacked with promising young stars in what looks to be the promotion's most dangerous division yet.
However, Askren does not agree with that belief.
"Is it? It's debatable [whether the welterweight division is stacked]. Mike Perry sucks. Darren Till sucks," Askren stated.
"Tyron Woodley – he's beaten Wonderboy twice, he's beaten Robbie Lawler. Who is going to beat him? I don't think there's anyone who can beat him for a while."
However, there is one fighter who could possibly earn a victory over "The Chosen One" and that is Georges St-Pierre, according to Askren.
The French-Canadian returned after a four-year layoff to submit Michael Bisping on 4 November at UFC 217 to become the middleweight champion.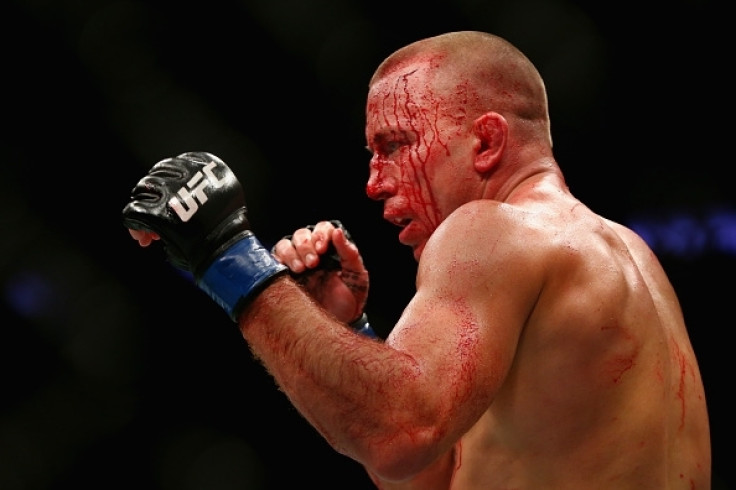 However, many feel he should go back to the welterweight division and face Woodley to truly cement himself as MMA's GOAT.
Woodley has been campaigning for a money fight with "GSP" but does not seem too hopeful of it happening, claiming the 36-year-old was "scared" of his power. Askren agrees with that but believes that is the fight that should be next for Woodley.
"I think Georges St-Pierre should go down to fight Tyron Woodley," Askren said. "I think he has a chance.
"I think he is a little scared [of Woodley's power], he doesn't like getting hit, but I think that would be a good fight. I think that's what should happen."
ONE: Immortal Pursuit will take place at the Singapore Indoor Stadium on Friday.
The event can be live-streamed via ONE Championship's official website for a $9.99 (£7.50) fee. Click here for the link.