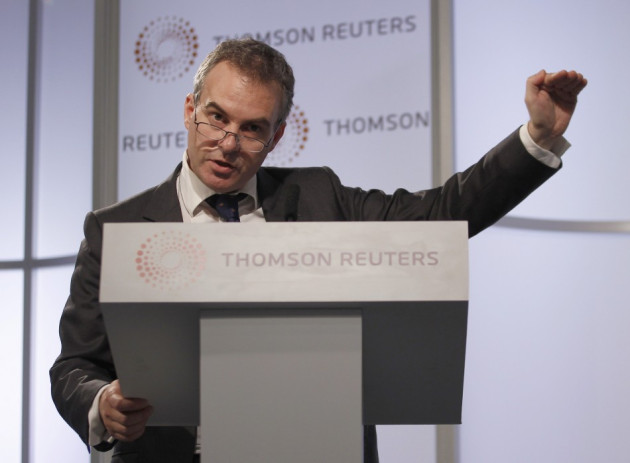 The Bank of England revealed that interest rates could increase but any rises will not hurt Britain's economic recovery.
According to Broadbent, a member of the monetary policy committee, the central bank forecasts a sooner-than-expected rate rise. However, he pledged that it would not hinder first time homebuyers, which are being helped along by the government's Help to Buy Scheme.
"The numbers entering the scheme are relatively low. And although interest rates will at some point start to rise, you've got to remember quite how low a level we are starting from," said Broadbent.
"I think there is a fair amount they could go up before borrowers got into great difficulties."
However, Broadbent repeated the line made by numerous BoE officials that monetary policy would remain loose until the Britain's recovery was secured.
"We want to ensure that this recovery continues and is not choked off by a premature rise in interest rates," he said.
"If, in the meantime, inflation became a problem, then that is something that could end the guidance."
Other BoE Views
Broadbent's comments follow statements made by other officials at the BoE which defended the forward guidance strategy.
Forward guidance was adopted in August 2013 by the BoE which promised to keep interest rates at the historic lows of 0.5% until the unemployment rate hit 7% to aid growth in the UK economy.
The BoE's Chief Economist Spencer Dale revealed in an interview in The Guardian that rates could "conceivably" rise in 2014.
"Conceivably it [the interest rate increase] could be 2014. But it would have to be in a world where you had quite strong growth, perhaps stronger than you have got now, and a recovery in productivity weaker than I would expect," he said.
But Dale took a cautious approach to any suggestion that forward guidance adopted by the BoE was obsolete due to an improving economy.
"In the midst of this long awaited growth, there is the risk that people may overreact and expect the MPC to start raising Bank Rate relatively quickly," said Dale in a speech at the International Journal of Central Banking Annual Conference in Warsaw.
"Such an overreaction would risk dampening the recovery, pushing up longer-term interest rates and, more generally, causing companies and families to pullback from investment and spending decisions for fear of an imminent rise in borrowing costs."