Bending iPhone 6 Plus: Teenagers Post 'Bendgate' Video from Norwich Apple Store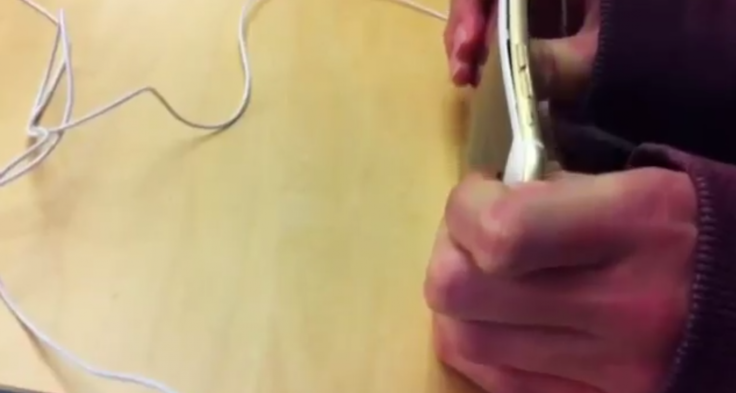 Two teenagers have posted a video online which shows them going into an Apple retail store and damaging display units of the iPhone 6 Plus by bending them out of shape.
Following the 'bendgate' controversy which erupted last week when several pictures and videos were posted online of iPhone 6 Plus users claiming their smartphones had bent while in their pockets, Apple responded by saying that just nine people had officially made a complaint regarding this issue.
A video was posted on YouTube showing two teenage boys going into a UK Apple store and attempting to highlight the issue once again.
The two teenagers, who can be clearly seen in the video, try - and succeed - bending several demonstration models of the iPhone 6 Plus, despite numerous people and Apple employees being in the store.
The video has since been remvoed from YouTube by the person who posted it, but it can still be seen online in several places.
In the video, the two teenagers are clearly visible and refer to each other by their first names. A Reddit thread discussing the video also claims the person who posted the video had their YouTube account linked to other social media accounts, making it relatively easy to identify the perpetrators.
Reports claim the Apple store in question is located in Norwich, and the perpetrator's Twitter and Google+ accounts both show him admitting that he carried out the action.
IBTimes UK has asked Apple if it is aware of the video and if it is planning to take any action against the two teenagers, but at the time of publicaiton we have yet to receive a response.
If the two teenagers are identified, they could potentially be facing criminal charges for damaging the smartphones which sell from £619 each.
© Copyright IBTimes 2023. All rights reserved.