Life in the riot-torn Indian tech capital, Bengaluru, is limping back to normalcy.
Though the three-day-long curfew was lifted by the police in advance on Wednesday (14 September), ransacked shops and burnt down vehicles, mostly belonging to Tamils, bear testimony to the scale of the violence unleashed over sharing of the Cauvery river water with the neighbouring state of Tamil Nadu..
Bengaluru (formerly Bangalore), billed as the IT hub and Silicon Valley of India, which has the maximum number of start-ups in the whole of Asia and an estimated population of about 10 million, may have lost about 250bn Indian rupees (£2.5bn) in the riots, suggests an estimate from an industry body.
Apart from technology firms, transport companies, which mainly operate services between Tamil Nadu and Karnataka, are the worst hit. Techies in Hyderabad, another IT hub in southern India, had to work extra hours after the Bengaluru operations were paralysed.
With the Bengaluru police taking adequate security measures, transport services resumed and businesses have partially reopened. Many schools and colleges remained shut as a precaution though there was no official order from the government. Flights are back on schedule while the inter-state movement of buses, cars and trucks between Tamil Nadu and Karnataka is partially affected.
The two southern states, which speak two different languages, have been locked in a legal battle in India's Supreme Court over sharing of water from the river Cauvery, which is the lifeline of both the provinces. Tensions rise almost every year, especially during the summer months when water becomes scarce. Both the states argue they do not have enough water for drinking and farming.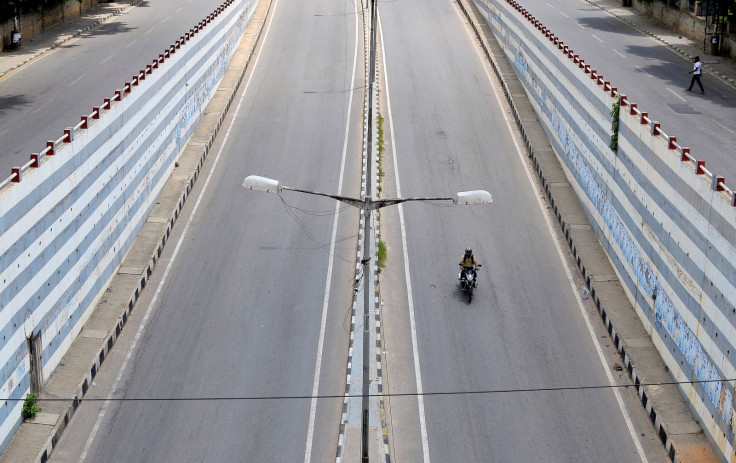 Up to 350 people have been arrested by the security forces on vandalism and other charges. Two people had died in police firing. Besides Bengaluru, the capital of Karnataka, the situation turned volatile in places like Mysuru and Mandya, located in the Cauvery basin and the epicentre of the agitation. Farmers are still engaged in peaceful protests and sporadic rallies in these regions.
"The government will not spare anybody who indulges in violence and destruction of public property. A few miscreants are creating trouble by misusing names of Kannada organisations. So far, we have arrested over 300 persons in connection with Monday's violence. The police will initiate stringent action against those who have damaged public property," Karnataka's Home Minister G Parmeshwara told reporters.
The state Chief Minister, Siddaramaiah, has sought an appointment with Prime Minister Narendra Modi asking him to urgently intervene in the matter. Modi had earlier urged the people of two states to show restraint.
Siddaramaiah, who goes by a single name, said in a statement: "Releasing water, following the Supreme Court directives after hearing our modification petition, is a very difficult proposition. However, considering the constitutional position of the Supreme Court, wherein defying its directions is not an option, the cabinet has resolved to release water from tonight (13 September)."
The Supreme Court, which earlier ordered Karnataka to increase water to Tamil Nadu, is expected to hear a fresh plea on Thursday (15 September) over the raging dispute. Various right-wing organisations and other outfits are considering a state-wide strike in the coming days in Karnataka in an attempt to further arm-twist the government.