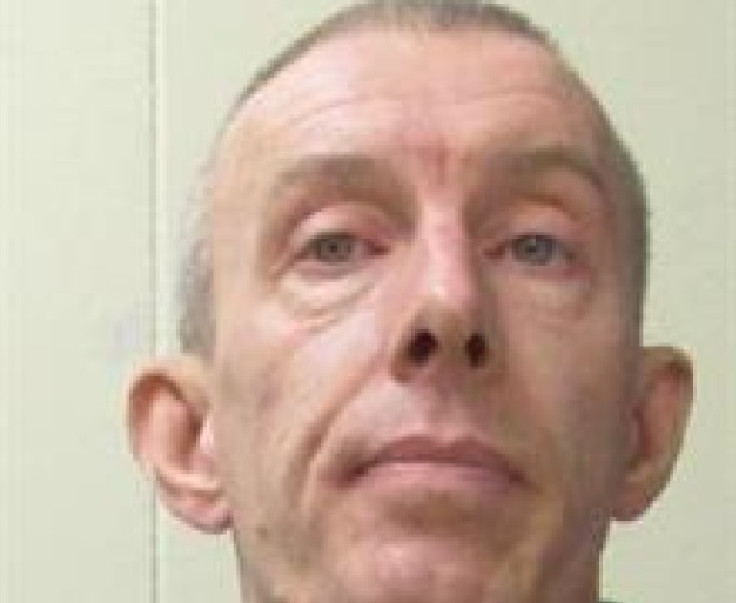 A convicted murder who killed a woman by stamping on her stomach has walked out from an open prison almost a decade after he escaped from another jail. Darren Jackson, 51, was sentenced to life behind bars in 1986 for murdering mother-of-three Gillian Ellis.
He fled from HMP Sudbury in Derbyshire on Tuesday (13 September) morning and police are now appealing for information on his whereabouts. "He had been released and later recalled to prison and was serving part of his sentence at HMP Sudbury," said a police spokesman.
"The 51-year-old is white, 6ft 4ins tall and slim. He has short cropped grey hair and a tribal tattoo on his wrist. His last known address is in Oldham."
Glue sniffer Jackson attacked Ellis, who was 29, as she walked back to her home in Burnley in Lancashire after a Christmas party in 1984. She was mugged and left unconscious by a group before Jackson stamped on her stomach so hard he left a size 11 Doc Marten footprint.
She died after her main blood vessel to her heart was torn, her pancreas split and ribs fractured, the Lancashire Telegraph reported. Jackson, who was known to his friends of "Froggy" because of his legs, originally denied the murder but was found guilty by a jury at Manchester Crown Court.
His escape from Ranby Prison in Nottinghamshire in 1997 sparked fears he would return to Burnley. Speaking at the time, Ellis' mother Jean Peat told the Telegraph: "He is evil and should have hung. He condemned all our family to a life sentence and he should have paid with his life. He took our lives away from us, you just can't get over something like that.''
Anyone with information as to his whereabouts should call police on 101 or Crimestoppers on 0800 555 111.