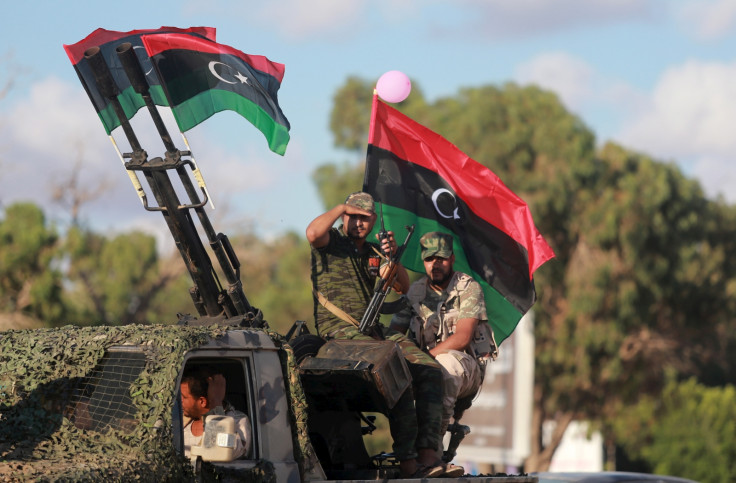 A suicide bombing in Benghazi, Libya has killed at least 15 soldiers loyal to the country's recognised parliament, the military said. According to some reports, there were as many as 23 victims, with dozens others wounded.
A military official in western Benghazi confirmed the attack. "There were 15 martyrs and more than 30 wounded in the suicide bombing at Al-Gawarsha," the official said, according to the AFP. A hospital official, who spoke on condition of anonymity, told the Associated Press that bodies were still arriving at the hospital.
Another military source told the AFP that the Revolutionary Shura Council of Benghazi had claimed it was behind the bombing. The group, which included the Al Qaeda affiliate Ansar al-Sharia, claimed responsibility for the attack in a statement posted on Twitter.
The attack on 2 August targeted forces known as the Libyan National Army (LNA), who are loyal to eastern commander Khalifa Haftar, spokesman Fadel al-Hassi told Reuters. The blast, which happened in western Benghazi, reportedly destroyed a three-storey building, one witness said.
According to the AP, news of the attack comes a day after the US launched a bombing offensive targeting the Islamic State (Isis) in Sirte, Libya. The US-led air strikes were requested by the internationally-recognised government and presidency council in Tripoli.
The strikes, authorised by President Obama, are providing support to the militias of Misrata leading the anti-Isis (Daesh) operation.